Transgender people are those who have a gender identity or gender expression that differs from their assigned sex. India's population includes approximately five million transgender people according to the 2011 national census.
Hence, they differ from the stereotype of how men and women normally are. In April 2014, the Supreme Court of India declared transgender to be a 'third gender' in Indian law. From Hindu mythology to being a 'Hijra' community there is a long history about them.
Transgenders face huge discrimination in access to public spaces like restaurants, cinemas, shops, malls etc. But since the law was announced in the year 2014,transgenders have been very much a part of the society.
The problems faced by the transgender people in India include:
1.These people are rejected by family and society alike.
2. Up to the minute of law, they were prohibited from effectively participating in social and cultural life.
3. Politics and decision-making processes have been out of their reach.
4. They have restricted access to education, health services and public spaces.
5. Reports of harassment, violence, denial of services, and unfair treatment against transgender persons have been complaint.
6. Sexual activity between two persons of the same sex is criminalised, and is punishable by confinement.
7. Transgender people have difficulty in availing their basic civil rights.
India is working on the regulation of its law and has come a long way in implementing the same. In this article, we take you through the various transgender women in India who have broken all the stereotypes.
* Joyita Mondal was appointed as a Lok Adalat judge in North Bengal three months ago in a historic appointment, that she hopes will pave the way for other people. The 29-year-old was once homeless and forced to turn to begging because of the discrimination she faced. But after working for transgender rights organisations she says she was inspired to complete a law degree – to be able to fight for anyone facing social discrimination.
* Gauri Sawant and her popularity rose after the tear-jerking Vicks ad that went viral on the Internet. The ad revolved around the powerful real-life story of a trans woman and how she is seen raising her daughter. Gauri who featured as a mother in the commercial, partnered with crowdfunding website Milaap to raise funds for building a dream home for children of sex-workers.
* K Prithika Yashini made history when she became the first transgender person in India to assume the post of a sub-inspector in Tamil Nadu state police. It was right after completing her undergraduate degree that Prithika, who was born Pradeep, underwent a sex change surgery and decided to pursue her dream of becoming a police officer.
* Miss Transqueen India is an Indian beauty pageant for the transgender people over India. 26-year old Nitasha Biswas from Kolkata made history after she became the first trans-woman to bag Miss Transqueen India 2017 title at a beauty pageant in Gurgaon.
* The Kerala government has also provided opportunities for the transgenders to get full-time employment at the metro service. The 23 transgender people who were employed by Kochi metro.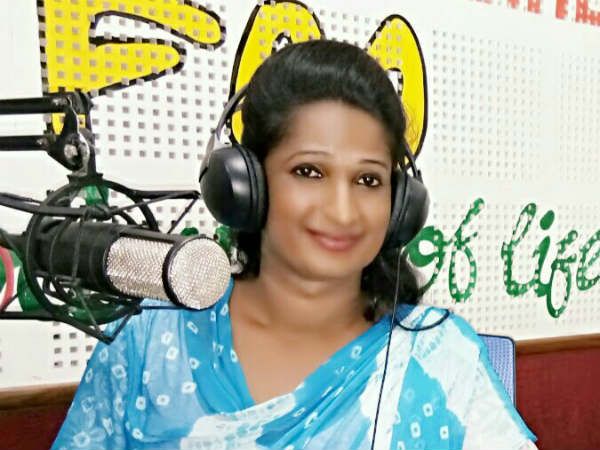 * Mangaluru's Community Radio Sarang 107.8 is the first in the coastal Karnataka to have a transgender Radio Jockey. Hailing from Mandya in Maharashtra, 27-year-old Kajal started her stint as an RJ at the radio channel on November 21, 2017.