Fuel Price Hike Again: Petrol crossed ₹113 a litre; diesel at ₹104 in Mumbai
Petrol Diesel Price Hike: Petrol crossed ₹113 a litre; diesel at ₹104 in Mumbai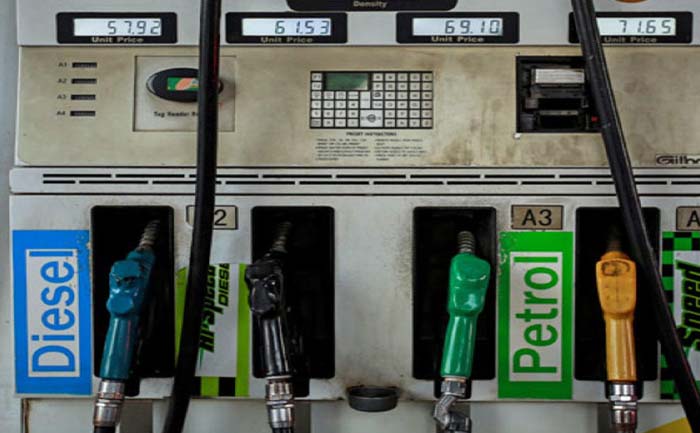 Petrol and diesel prices increased for the fourth consecutive day to touch an all-time high across the country. The fuel rates were hiked on October 23, according to a price notification of state-owned fuel retailers. With the latest hike fuel rate is at its highest.
The price of petrol in Delhi crossed the Rs 107-mark. Diesel price also increased by 35 paise and took the fuel rate to Rs 95.97 per litre in the financial capital. In Mumbai, the price hike took the price of petrol to Rs 113.12 per litre. While diesel sold at Rs 104 per litre. Fuel prices are the highest in the financial capital.
Kolkata also witnessed a price hike and retailed a litre of petrol at Rs 107.78. Diesel price also increased it was sold at Rs 99.08 per litre in West Bengal's capital. In Chennai, a litre of petrol and diesel were retailed at Rs 104.22 per litre and Rs 100.25 per litre, respectively.
Petrol price has been hiked on 20 occasions since September 28, when a three-week-long hiatus in rate revision ended. Diesel rates have been increased 23 times since September 24.
The hike in fuel prices is different in every city due to Value Added Tax (VAT) charged by the state government, additional cess and fuel transportation charges. Oil Minister Hardeep Singh Puri said domestic rates are linked to international oil prices, which have shot up due to a variety of reasons which need to be understood.
Transporters have called for a nationwide protest. They are finalising the dates and places where they will start the indefinite protest.
Also Read: Petrol, Diesel Prices At All Time High After Fresh Hike. Check Rates