Fuel Price Hiked Again: Petrol Closes In On ₹105 In Mumbai
Petrol Price Closes In On ₹105 In Mumbai: Check Fuel Rates In Major Cities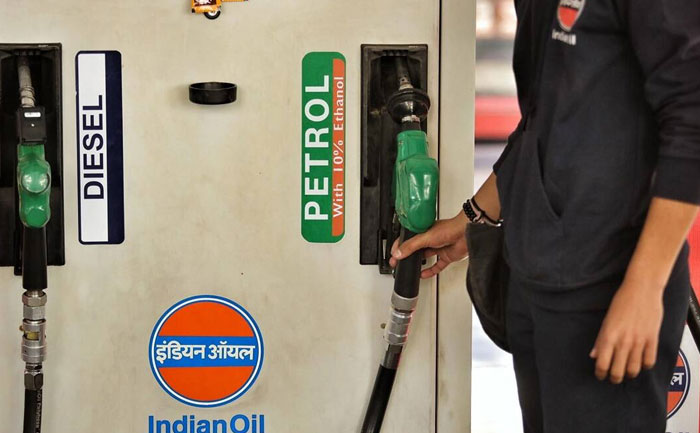 Petrol and diesel prices have continued to soar across the country. After remaining unchanged on Monday the fuel prices have been hiked once again today(June 29). The oil marketing companies hiked the prices of petrol and diesel by 34-35 paise and 28-30 paise respectively on Tuesday.
Now a litre of petrol in Mumbai costs Rs.105 and Diesel stands at Rs 96.72. Petrol is also at an all-time high in Delhi and a litre of the fuel is at ₹98.81 whereas a litre of diesel is at ₹88.18. In Kolkata, a litre of petrol and diesel is being sold at ₹98.64 and ₹92.03, respectively. The rates in Chennai are at ₹99.80 and ₹93.72.
Petrol and diesel prices have been increasing almost daily since May 4. The upward movement of fuel prices saw petrol already crossing ₹100 marks in various cities in India. Maharashtra, Rajasthan, Andhra Pradesh, Madhya Pradesh, Karnataka, Telangana, Odisha, Manipur, Jammu & Kashmir, and Ladakh being some of them bearing the brunt of rising fuel price.
The incessant price hike has hit the Indian middle class hard. But for now, there is no sign of any climb down in rates of fuel. It is likely to keep up with its upward trend.
The prices of petrol and diesel are reviewed by oil marketing companies such as state-run Indian Oil on a daily basis and any revision is implemented from 6 am in the morning. The fuel prices vary from state to state in the country due to the value-added tax or VAT. Rajasthan levies the highest VAT on petrol and diesel in the country.
Also Read: Petrol and Diesel Prices Hiked Again. Check New Rates In Your City