Halloween 2020: 7 Haunted Places In Mumbai To Give You A Spooky Experience
Halloween Special: Haunted Places In Mumbai That Will Totally Give You The Creeps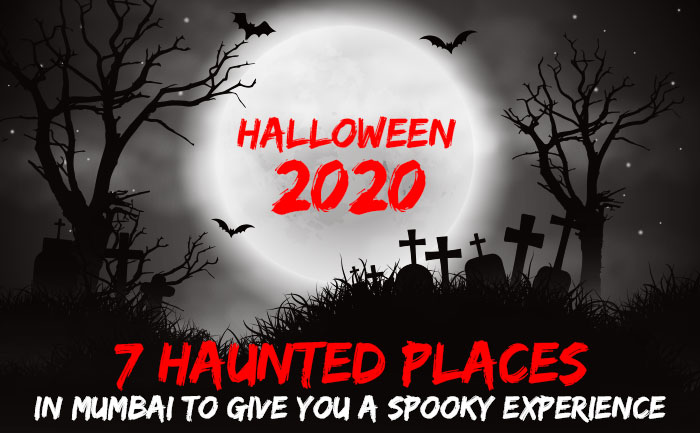 It is that time of the year once again when spooky vibes are in the air. Yes, Halloween is just around the corner. It will be on October 31 2020. Not many know that this tradition originated with the ancient Celtic festival of Samhain. They believed that the ghosts of the dead returned to earth. People used to light bonfires and wear costumes to ward off ghosts. Now people celebrate it by dressing up in scary costumes and attending haunted parties. But many prefer to celebrate Halloween with a movie marathon or a night at a costume party. Here is another popular way that youngsters celebrate the scary night. They hold scary story sessions or visit the most haunted locations in their cities.
Here are some Haunted places in Mumbai for a bone-chilling fright!
1. Mukesh Mills: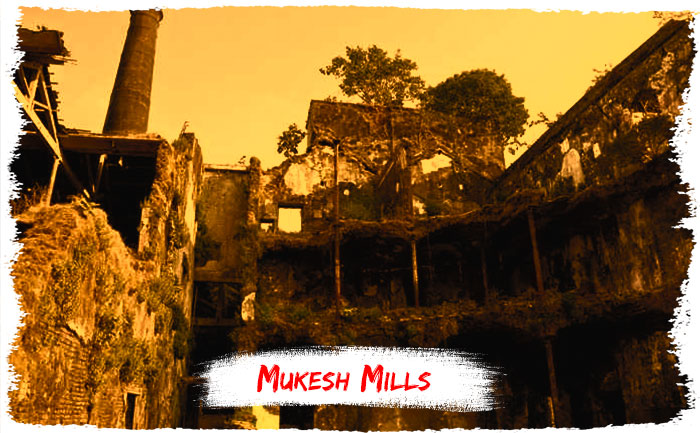 Mukesh Mills was established during the 1870s by Muljibhai Madhvani. The place was one of the first operational mill in South Mumbai. Currently, it is in a Burnt and dilapidated building that has gained notoriety for being most haunted. Mukesh Mills is used for film and ad shoots, but come nightfall no one wants to be here. There have been many instances of ghost sightings, a feeling of being constantly watched. Rumour has it that in 1982 a film actress, who was shooting here, started warning all to leave the place in a manly voice.
Where: Mukesh Textile Mills Pvt Ltd, Narayan A Sawant Road, Colaba
2. D'Souza Chawl: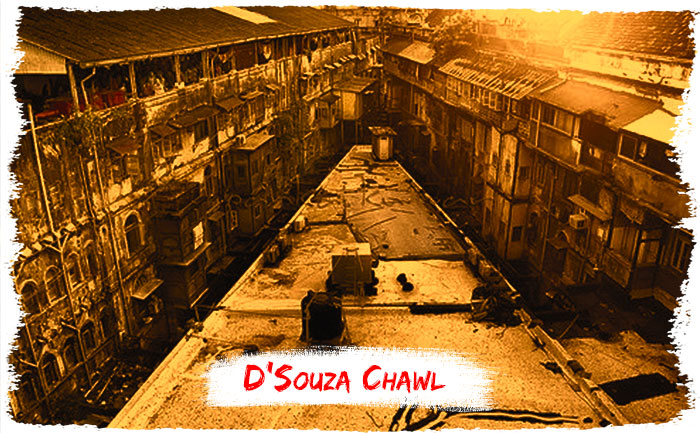 D'Souza Chawl in Mahim has a spooky legend attached to it. It is considered as one of the most haunted places in India. The story goes, a local woman from the chawl fell to her own death in the well there. Since then her spirit roams the streets of this chawl post the sunset. But it's not just the spirit of the old lady that apparently haunts D'Souza Chawl. There have also been reported sightings of a phantom night guard who sits next to a fig tree near the infamous well. Sounds of anklets at night is another common supernatural occurrence.
3. Tower Of Silence, Malabar Hills: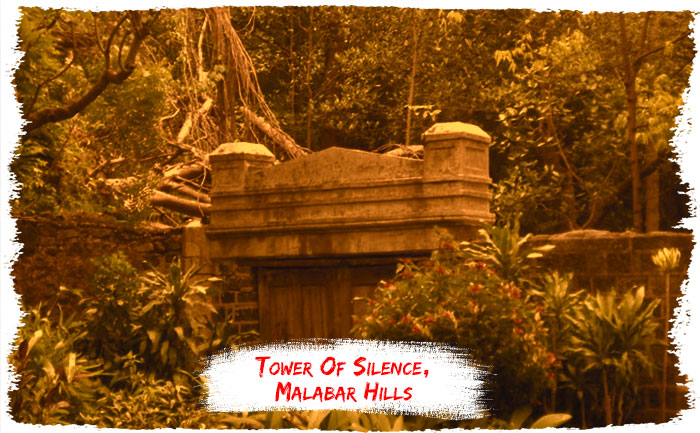 The name itself instil fear. It is a place where Paris take the body of a deceased person and leave it in the open so that vultures can feed on it. This is because they believe that burning and burying pollute the soil and earth. Many have heard strange sounds from within.
4. Vrindavan Society: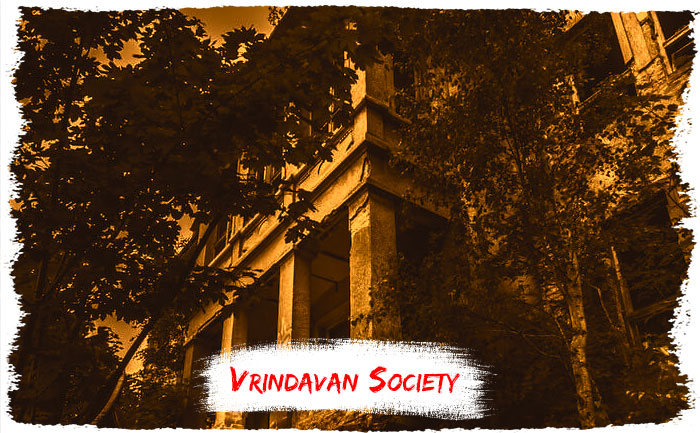 Vrindavan Society happens to be quite haunted. The residents will tell you all sorts of stories about this place. It is said that a man once committed suicide here and since then his soul has been haunting the residents. Guards are told to be slapped by the spirit. Many guards on patrol have heard mysterious whispers right next to their ears when they were actually all alone. A number of residents have felt the presence of a spirit in their own flats. A number of them have felt someone peeking in from their window or standing in their balconies!
5. St. John's Baptist Church, Andheri: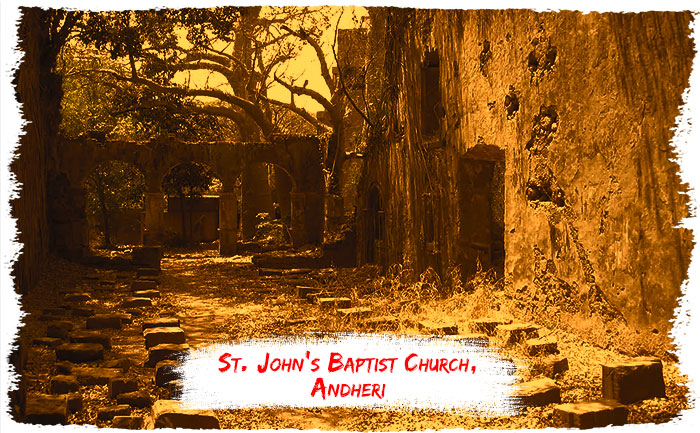 This abandoned church lies in ruins. It is one of the famous haunted places in Mumbai. Legend has it that the place is haunted by the spirit of a young bride who scares worshippers away. The legend goes, an exorcism was organised back in 1977 to remove the spirit from the space. As the exorcisms progressed w loud laughter that soon turned to shrieking and sobbing. A little later there was a loud splash in the pond outside the church hearing the sound of crazed laughter, a shrieking wail, and sobbing, before hearing a loud splash from the pond outside the church. The next day locls found all the fish in the well dead.
6. Aarey Milk Colony, Goregaon: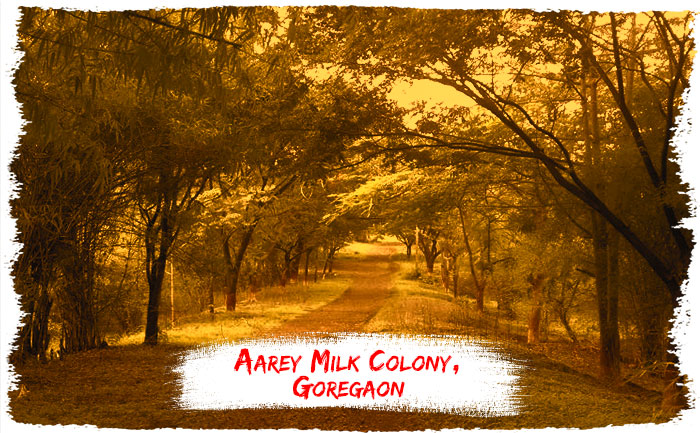 The green and peaceful Aarey Milk Colony is another popular haunting place found in Mumbai. A stretch of about 10 kilometres, is home to a woman clad in a white saree (obviously) who scares the travellers. Anyone who ventures past 9 pm is targeted by her. Many have reported incidents of a lone figure of a lady in white following cars, while drivers have reported seeing a similar figure following them through their rearview mirrors. No matter how fast or slow they go, the lady in white always maintains exactly the same distance from them.
7. Grand Paradi Towers: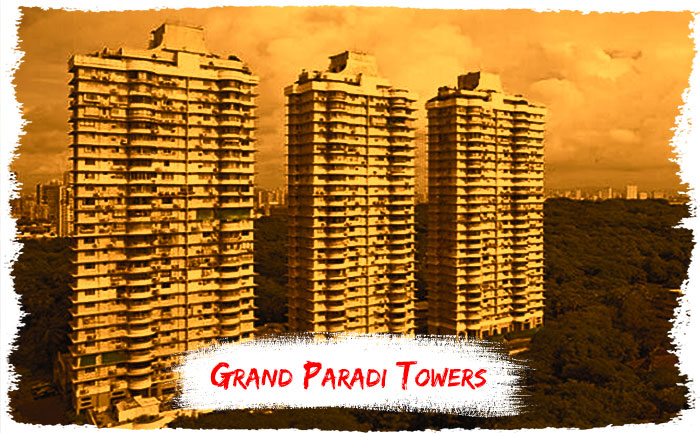 This posh society in South Mumbai is one of the most haunted places in the city. A number of people have committed suicide by jumping off the building. Till date, more than 20 people have committed suicide and most of them from the 8th floor. The suicide cases of the Dalal family is one of the biggest mystery. On June 14, 1998, Vasadeo and Tara Dalal committed suicide by jumping from their eighth floor balcony. Their son and daughter in law were blamed for it. Seven years later when the court verdict was to be delivered. The son and daughter in law with their 19 year old daughter committed suicide in the same manner.
Also Read: 10 Video game Halloween events you don't want to miss