Price hike: ₹2 fare raise for autos, cabs?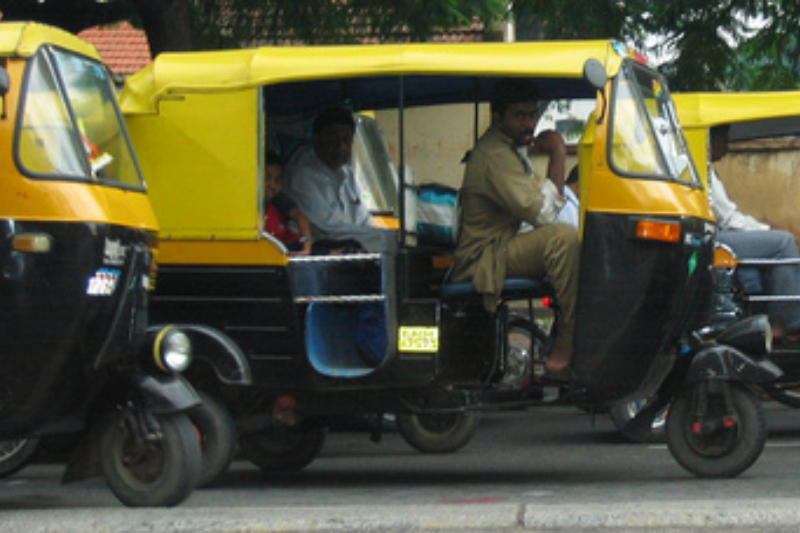 On Thursday, 21st June 2018, A fare of Rs.2 hike of auto rickshaws and taxis in Mumbai region is in murmur, sources in the state transport wing indicated.
The sources said Mumbai Metropolitan Region Transport Authority (MMRTA) will soon arrange a meeting to decide issues including fare hikes for autos and taxis in Mumbai. Auto and taxi unions have been demanding a hike since past three years.
According to TOI, a senior transport official, who did not want to be named, said: "The hike amount is being calculated based on rising fuel prices—with CNG prices increasing by more than Rs 3 per kg in the past two years— and the rising cost of living index in Mumbai. Some of the other parameters which will influence fare hike include capital cost of vehicle, maintenance and repair costs annually, overhead expenses, insurance, taxes, etc."
The final call will be that of MMRTA but the sources stipulated that the hike could be Rs 2 for both autos and taxis. Minimum fare of autos could rise from Rs 18 to Rs 20 while that of Kaali Peeli taxi could go up from Rs 22 to Rs 24.
Mumbai Grahak Panchayat (MGP), which represents commuters, has demanded that any fare hike should be as per recommendations of Khatua committee report submitted last year. The panel had suggested telescopic fares-—which means hikes decrease as the journey increases. It had also suggested Happy Hour discounted fares for non-peak hours.
Shirish Deshpande of MGP said that "We will welcome any hike if it is as per Khatua panel recommendations". Further he added "We want commuters to benefit with a decreasing fare hike for longer distances and discounted fares in the non-peak hours".
Auto union leader Thamby Kurien said: "This time, we are certain about getting a hike of at least Rs 2." Taxi union leader A L Quadros said the Mumbai Taximen's Union has also submitted a calculation which justifies a Rs 3 hike in taxi fares. Mumbai autorickshawmen's Union leader Shashank Rao has also sought a minimum Rs 2-fare hike given rising costs.
Also read: Domestic petrol prices unchanged for third day in a row