17 Most haunted places in India
Here are some of the most haunted places in India that will spook you out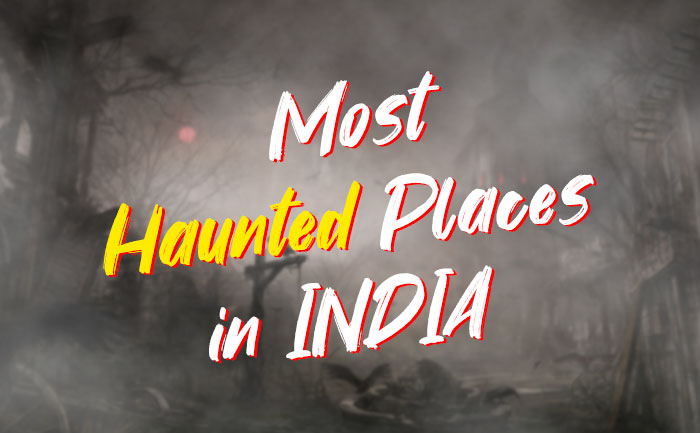 India is known as the land of Mystics and undiscovered mystery. The country has since time immemorable fascinated travelers from around the world who have made their journey to India. They come here to discover its many secrets and the mystical energy that pulsates through it in the form of spiritual practices and mysterious rituals. The nation is also home to a number of the most haunted places. These abandoned places have interested those who are fascinated by the supernatural and things that go bump in the night.
These places with some unexplainable spottings and energy has been visited by 'supernatural detectives' who have camped in these places to capture the moment. They have spent many nights here to unveil the truth and have finally given their views to them being high on the list of hauntings. Here we bring some of the most haunted places in India on the basis of what many people have deduced, by way of research or just by word-of-mouth.
Here is the list of 17 most haunted places in India:
1. Bhangarh – Rajasthan: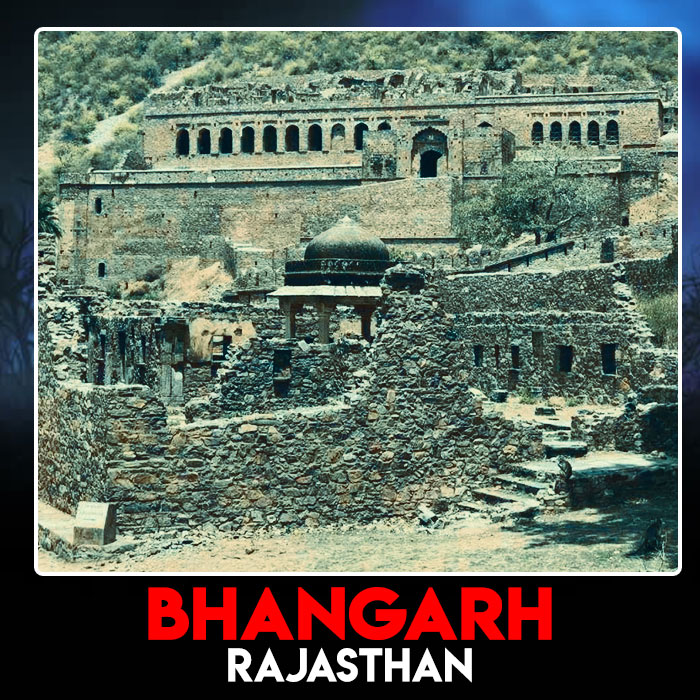 Bhangarh, in Rajasthan, tops the list of scariest places in India. This abandoned town has lured people from near and far to solve its mysterious eerie aura. However, no one is allowed to enter it after sunset. As per local lore, it had been cursed by a magician who had fallen in love with the princess. He decided to cast a spell on her but the princess, who was also a disciple of the occult learned of his plans and found a way to kill him. But before his last breath, he put a curse on the place.
2. D'Souza Chawl – Mumbai: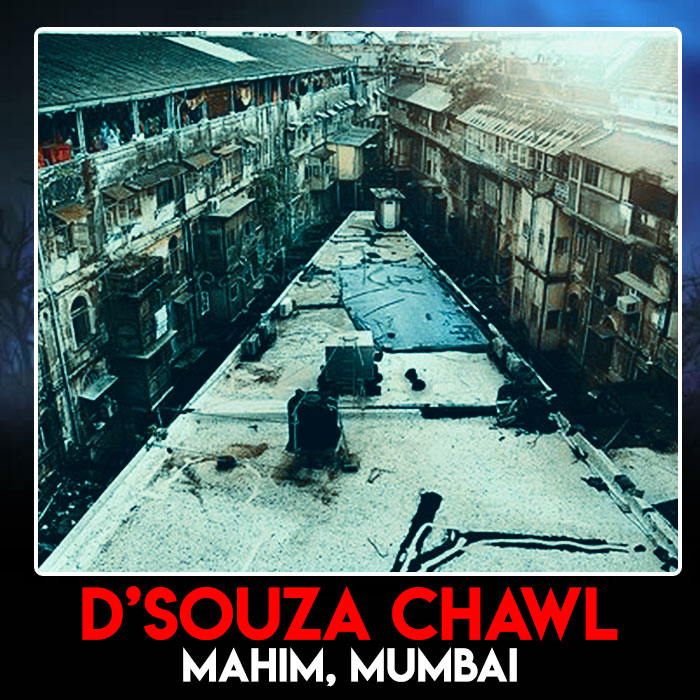 D'Souza Chawl in Mahim, Mumbai is considered as among the haunted places in India. There have been many ghost stories surrounding it bit one particular story stands out. It is about a woman, who while filling water from the well, plunged to her death since the well was boundary-less. She has been said to haunt the area surrounding the well every night.  But she never harms anyone.
3. The Shaniwarwada Fort – Pune: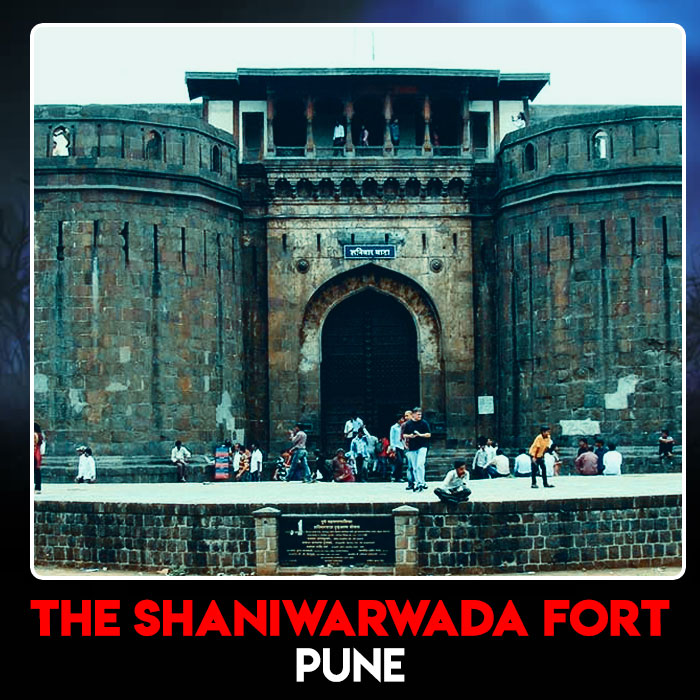 The Shaniwarwada Fort in Pune is a historical delight. But it is also known to be haunted by a young prince who was killed inside its walls by his relatives. On a full moon night, sounds of him shrieking almost violently and running in the corridors can be heard.
4. Chandan Nagar – Pune: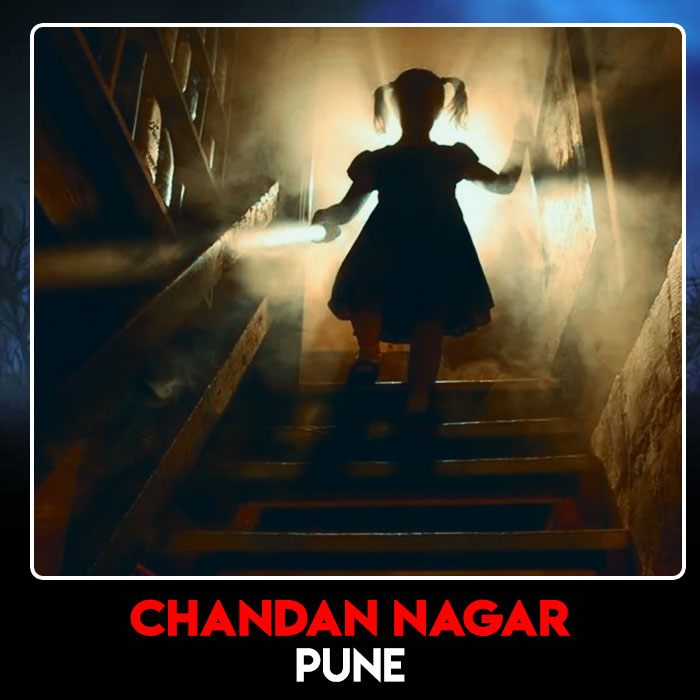 Chandan Nagar a small area in Pune is known to be haunted by a small girl dressed in white with bloodstains on her dress and a doll in her hand. She gives a creepy smile that will send a chill down your spine when you spot her. It is said that a young girl was murdered at an under-construction site. Since then she is often seen around 12 AM. If you happen to come across her she will also charge at you screaming loudly.
5. Sanjay Gandhi National Park – Mumbai: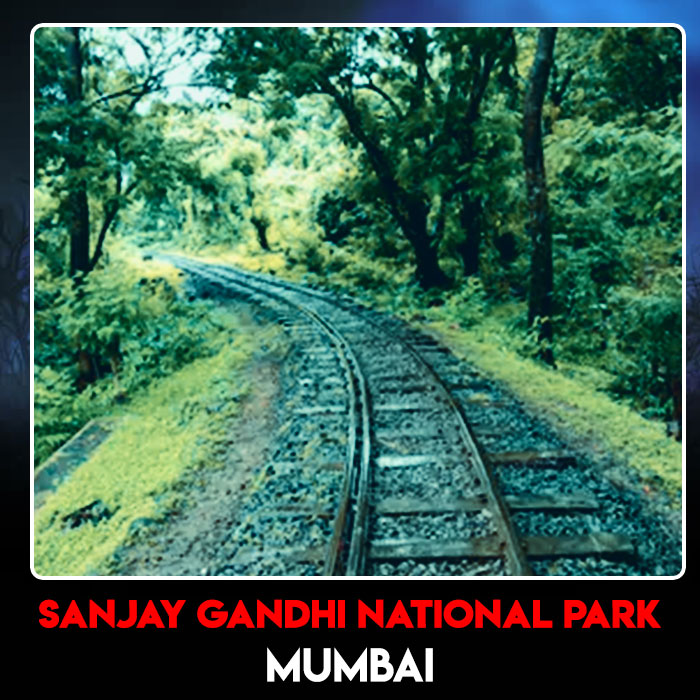 Sanjay Gandhi National Park in Mumbai is amongst the haunted places in India. Visitors often claim that they have come across the spirit of a lady dressed in white who asks for a lift. It is highly advisable that travelers avoid giving a lift to her.
6. Kalpalli Cemetery – Bangalore: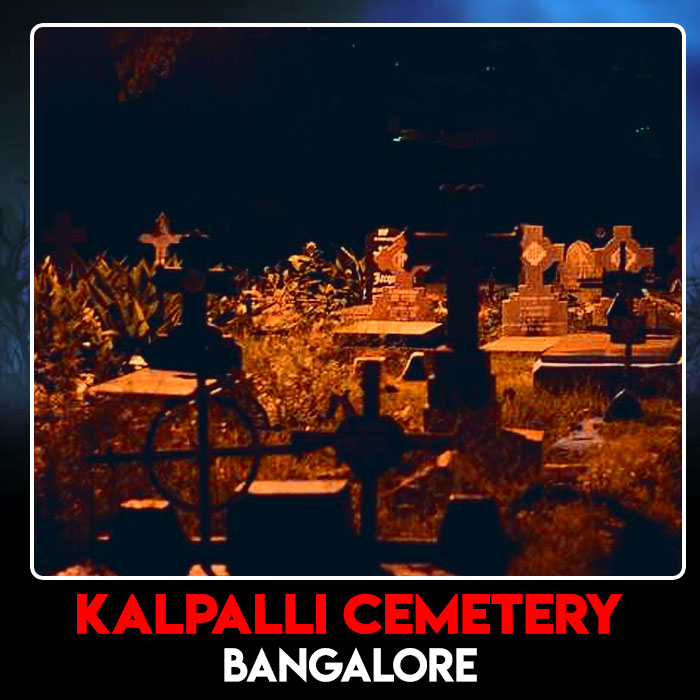 The Kalpalli Cemetery or St John's Cemetry is situated on the Old Madras Road in Bengaluru. Those who traverse on this road have come across a ghost-like entity at this cemetery. Many have seen a human-like figure prowling around the cemetery at midnight.
7. Khairatabad Science College – Hyderabad: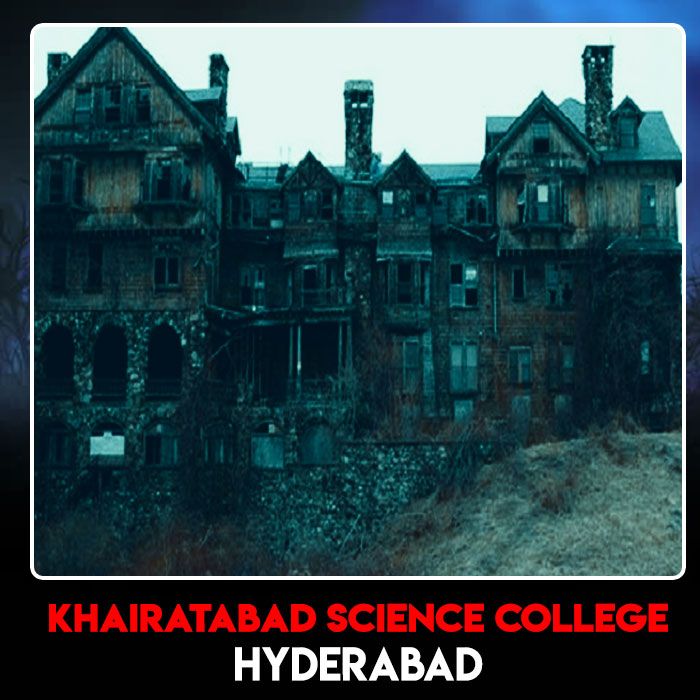 Khairatabad Science College is one of the most well known haunted places in India. People in Hyderabad have seen skeletons strolling around and some weird noises coming from the old and deserted building. A security guard is said to have died in an unexplainable manner, while on duty.
8. Savoy Hotel – Mussoorie: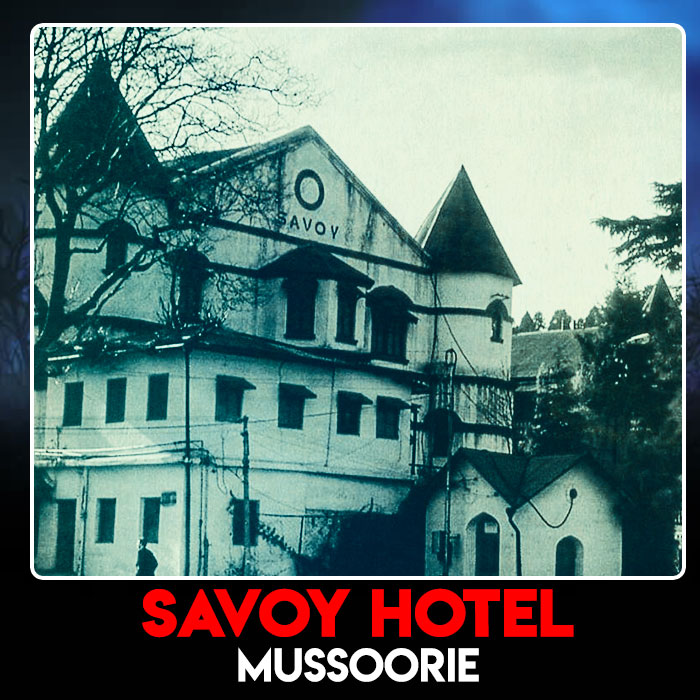 Savoy Hotel in Mussoorie is also haunted. According to the legend, Lady Garnet Orme was found dead in one of the rooms in this hotel. She is said to be poisoned. Since then employees and the customers have sensed her presence here. Weird noises from the room where she was killed too have been heard by many.
9. South Park Cemetery – Kolkata: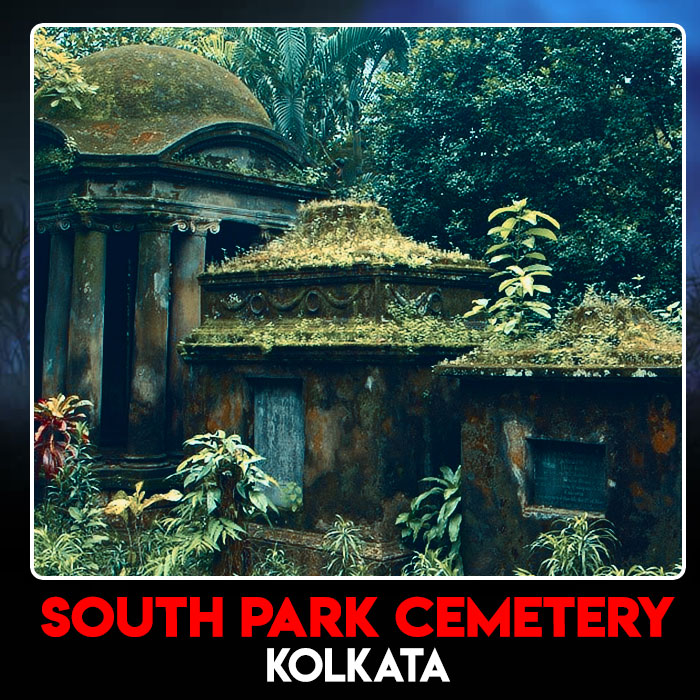 South Park that was built in 1767, is one of the oldest and the most haunted cemeteries in Kolkata. Not only shadows but paranormal activities too have been sensed by many. It is also reported that many who visit this place experienced dizziness and fell sick. Many unusual occurrences were also captured through cameras. No one enters it after sunset.
10. The Lambi Dehar Mines – Mussoorie: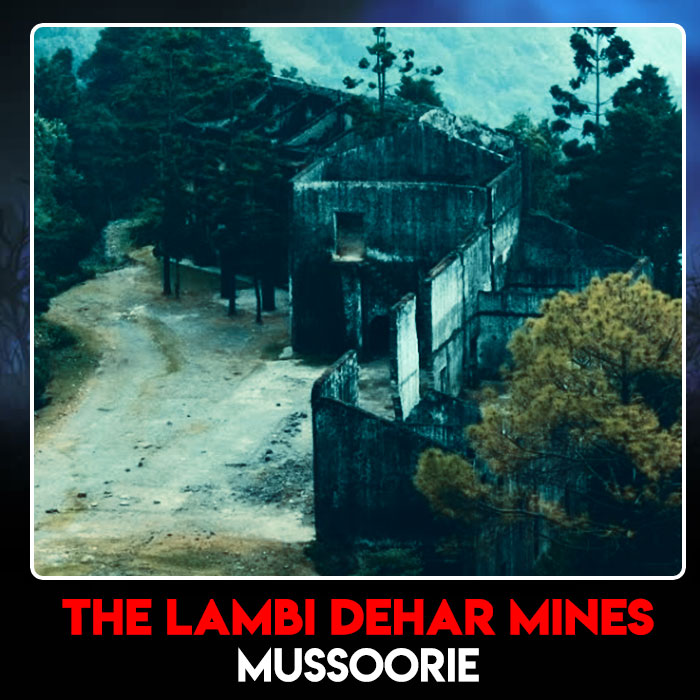 The Lambi Dehar Mines at Mussoorie is looked upon as one of the most haunted places in India. Over a million miners who worked here died due to inappropriate working conditions. Sources claim that this area is haunted by a witch and many have seen her in the surrounding areas. Rumors of the witch killing many is a cause of fear in the region.
11. Dumas Beach – Surat: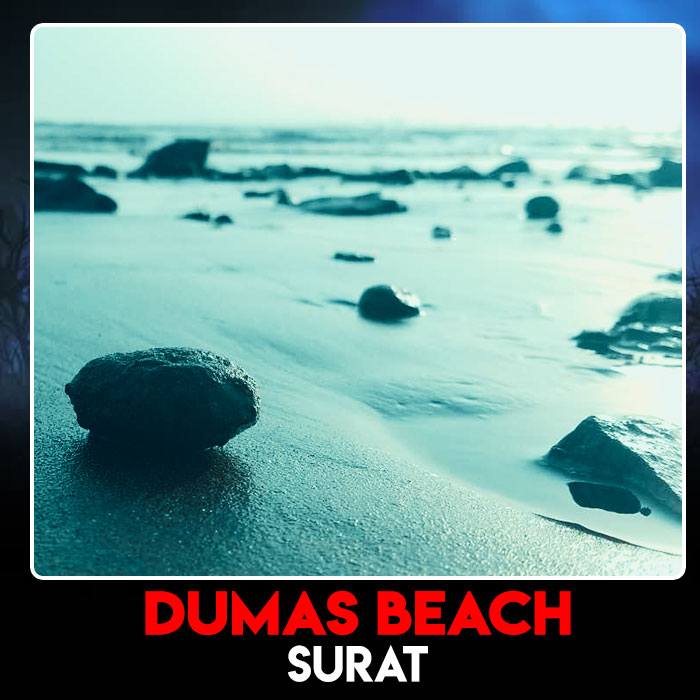 Gujarat's Dumas Beach is counted amongst the top haunted places in India. The beach was a burial ground for a long time and is known to house numerous tortured souls. There have been many incidents of people mysteriously disappearing at night. Others have admitted to hearing strange whispers when they were alone on the beach at night.
12. Raj Kiran Hotel – Lonavala: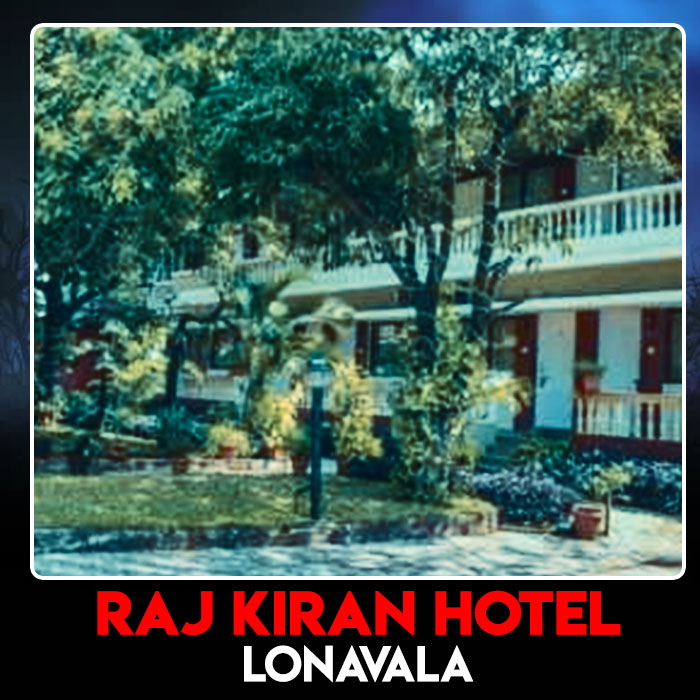 Raj Kiran Hotel in Lonavala has made it to the list of haunted places in India due to some uncanny incidents that frequently take place here. Many guests staying in a particular room have claimed that their bedsheets automatically get pulled off. Many people have also woken up to see a strange blue light near their feet and they were not able to find its source.
13. Dow Hill – Darjeeling: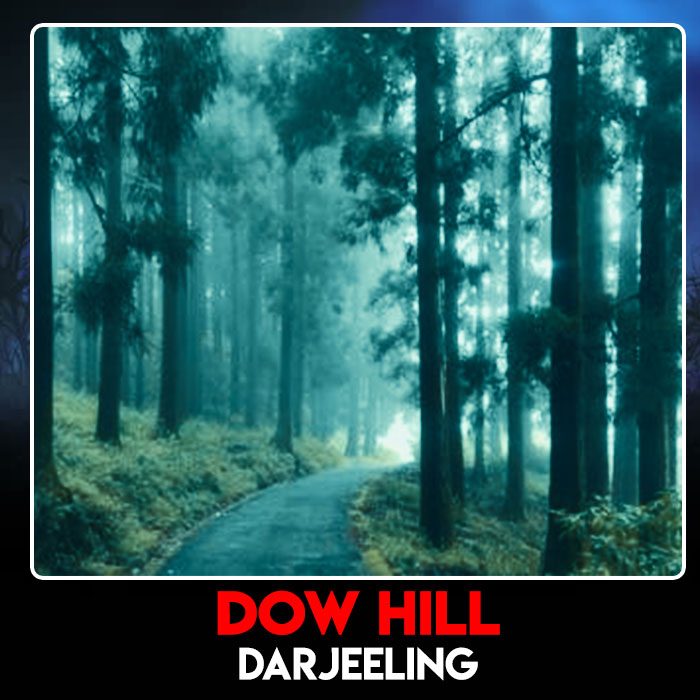 The Girls boarding school in Dow Hill is believed to be one of the most haunted places in India. There have been accounts of students and staff hearing sounds of footsteps following them around. The ghost of a headless boy has been seen by many in the forest surrounding the boys' high school here. A woman is also often seen roaming around the forest and disappearing if someone tried to follow.
14. Charleville Mansion – Shimla: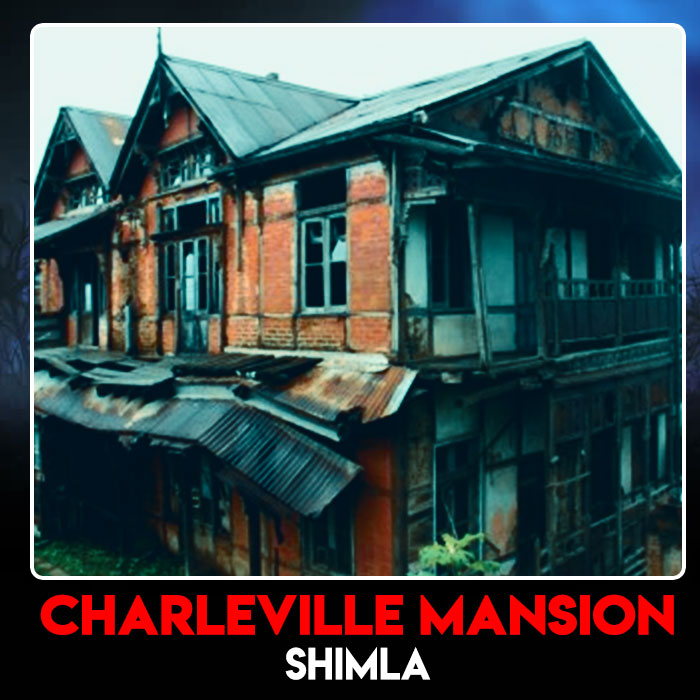 Charleville Mansion is an ancient abandoned castle in Shimla and is known to be haunted by a poltergeist. The authenticity of these rumours was tested by a British officer who lived there with his wife. He locked the room that had the highest level of supernatural activity and when he opened it an hour later, the room was in shatters.
15. Jamali-Kamali Masjid – Delhi: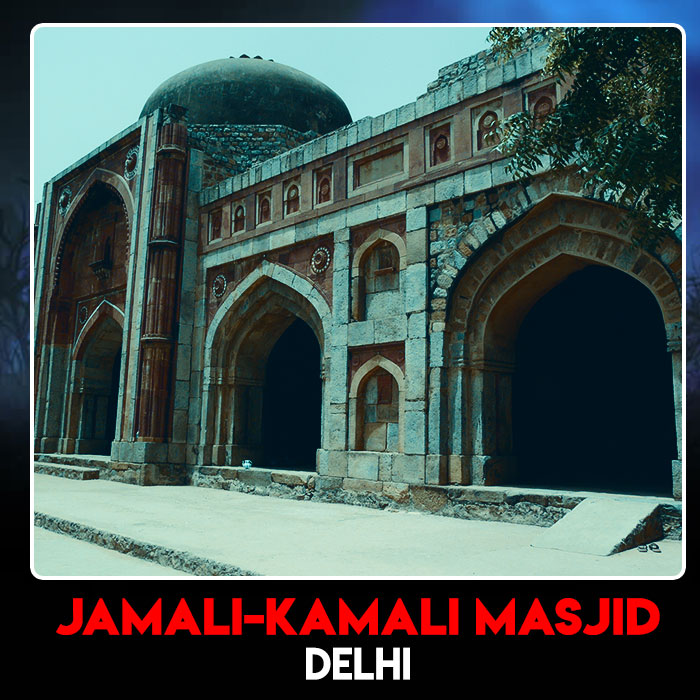 This masjid near the Qutub Minar is believed to be haunted by numerous jinns. Many spooky reports of sighting apparitions, animals growling and someone breathing on the neck have come to fore.
16. Golconda Fort – Andhra Pradesh: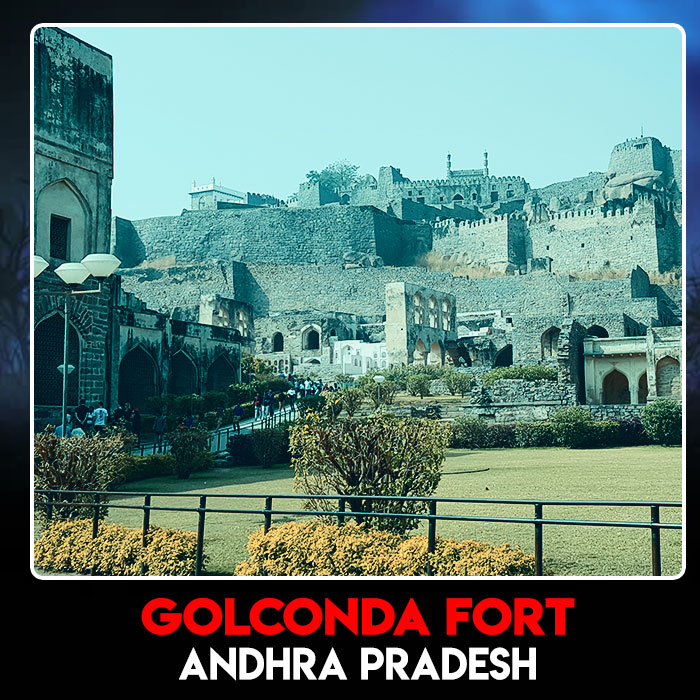 This fort is considered to be haunted by the ghost of Queen Taramati, who died along with her husband. Her ghost is still seen dancing and singing around the court area. People have also reported hearing spine-chilling screams of pain and finding the paintings and portraits hung upside down on the walls.
17. Sindhrot – Ahmedabad: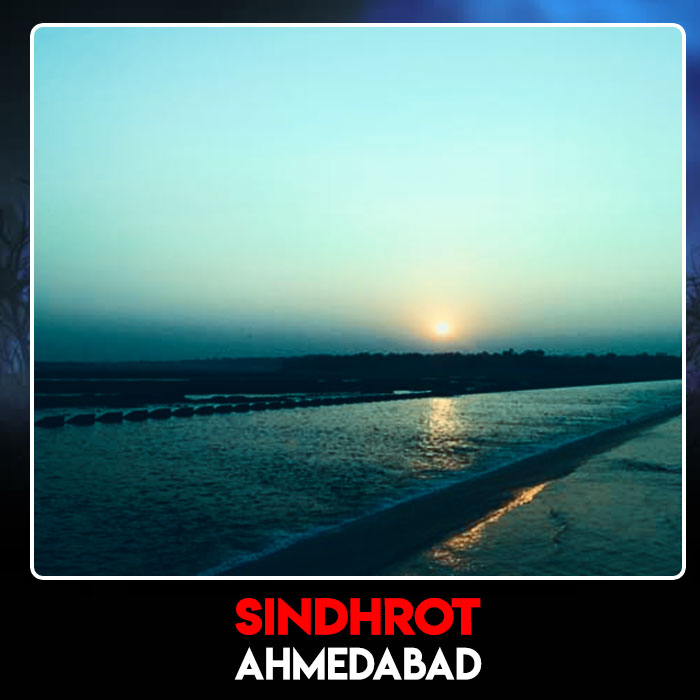 Sindhrot is the scariest place in Ahmedabad. Locals have witnessed many spooky and creepy things around the area. Many people have seen a scary-faced lady dressed in a white kurta roaming around the town. Many tourists have even heard strange whispers warning them to leave the town immediately and to never return.
Also Read: Top 10 Best Places to visit in Japan