Model and actress Heer Achhra is vying be much more in the Indian entertainment realm
Heer Achhra is looking forward to do and be much more in the Indian entertainment realm.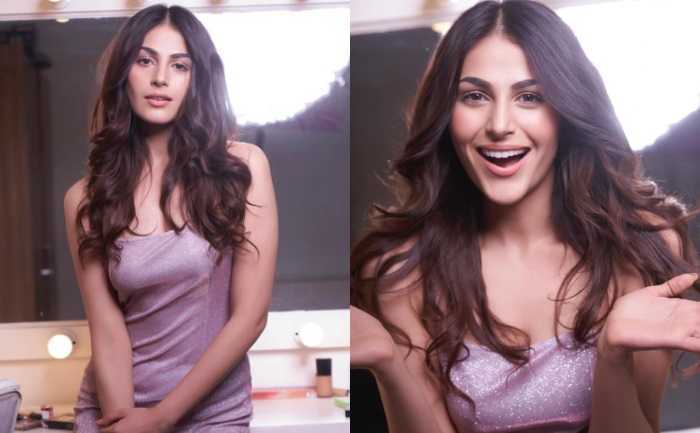 There are so many talented beings working across varied industries around the world. Has everyone gone ahead in standing distinctive from the rest? Well, there definitely have been a few who have done that and how. One of them being model and actress Heer Acchra.
View this post on Instagram
This young girl has been gradually but noticeably getting ahead on her journey as a model and actor. Heer Achhra last year had spellbound audiences when she shared the screen space with heartthrob and Bollywood actor Tiger Shroff in an ad for an apparel brand on a top e-commerce site.
View this post on Instagram
Grabbing this huge opportunity, Heer Achhra proved her mettle of being flawless in front of the camera. She also proved that she is in tune with her craft as an actress while working with an actor like Tiger Shroff, who is loved by all.
View this post on Instagram

Speaking about her experience of working with Tiger, she recalls how they had a ball of a time on the set and how she learnt so much from the young actor, which she believes was a surreal experience.
This girl from Gujarat, who now resides in Mumbai, India, has garnered several headlines so far, thanks to the versatile work she has done as a model and actor, doing varied projects like ads, Gujarati films like Suryansh and Patel vs Petrick, working for well-known brands, doing fashion events, shows and more.
Heer Achhra is currently working toward grabbing many more such exciting projects in the Indian entertainment world to gain the opportunity to work alongside many other top designers, actors and artists.
View this post on Instagram
She (@heerachhra) wants to keep getting better with every project and do so much more in the coming years.
Also Read: Sameer Mahuli On The Power Of AI: Humans Should Not Be Scared Of Artificial Intelligence