Achieving Success Has Become A Way Of Life For Young Indian Multipreneur Mohammed Rashid Khan
31-year-old Indian multipreneur, Mohammed Rashid Khan thrives on his creative and unique ideas. He secures success with all his business ventures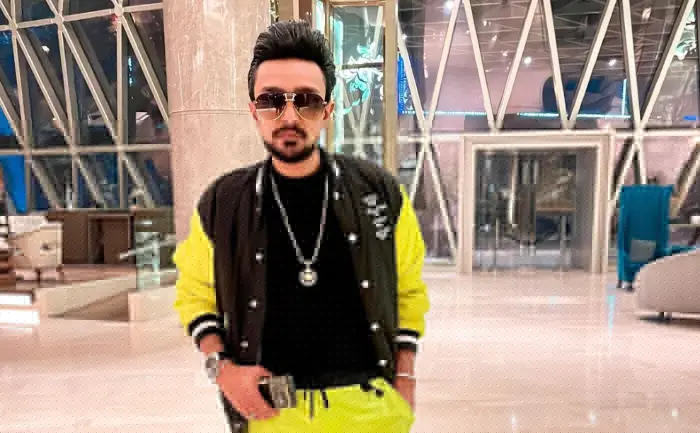 When people speak about the success stories they hear each day of others, especially individuals from the younger brigade, they also particularly throw light on the ideas, consistent efforts, and perseverance of those youngsters that lead their respective industries to the next level of success. It is indeed imperative to learn more about such young business talents and professionals who believe in going against the tides only to flourish as unique entrepreneurs offering unique products or services to people across the world. One of the best examples today that we could give is of Mohammed Rashid Khan, the one who has been consistently fascinating people with his astute business acumen, skills, and talents across all his endeavors.
There is a reason why he has become a rising name in the world of business in Dubai, the UAE, as an Indian multipreneur. The way he churns out ideas puts necessary actions behind them, and tries to turn the same into reality for taking his business ventures to the top has attracted people's attention. Mohammed Rashid Khan is only 31 years old and still, he has managed to crack the code of success as an entrepreneur remaining humble as a person. He was born in Gujarat.  He studied at The Indian School, Bahrain. He did his higher studies at the University of Brighton, United Kingdom.
Mohammed Rashid Khan knew where he was headed and was desperate to make his name count in the world of business. Hence, he decided to go all in and create a thriving career for himself as a true-blue entrepreneur. The one with not just acing one business industry but multiple. Today, this young guy is living his dreams and has spread his wings across sectors like petroleum, cryptocurrency, real estate, entertainment, government projects, and many others.
There is so much that Mohammed Rashid aims to do in life and in his career by expanding into other businesses and industries. He aims for creating milestones with each of his endeavors, which also proves his winner mentality. To know more about him you can follow him on Instagram- @rashidkhan.
Also Read:  Happy Birthday Shah Rukh Khan: Dubai's Burj Khalifa Honours 'King Of Bollywood'