11th Asian Championship: Elavenil Valarivan and Hriday Hazarika win gold with record score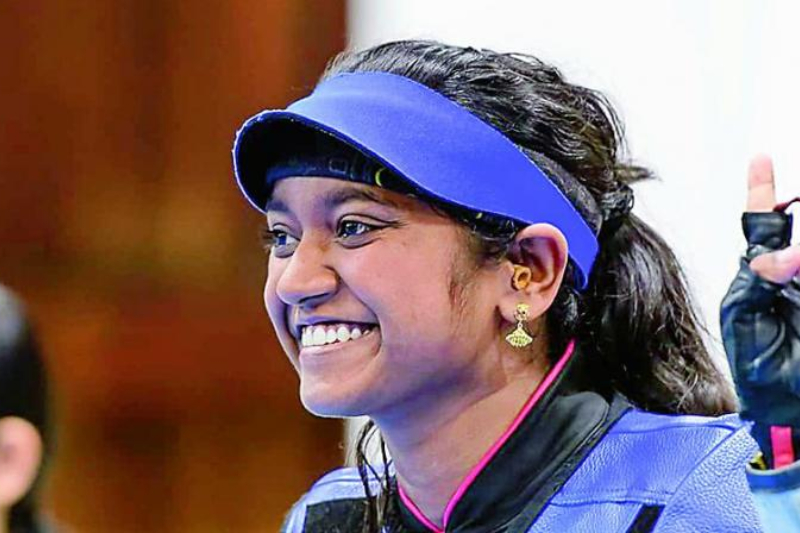 The mixed pair of Elavenil Valarivan and Hriday Hazarika bagged the gold medal at the 11th Asian Championship on Tuesday. En route to their victory, the duo also set up a junior world record score.
In the same event, the team of Mehuli Ghosh and Arjun Babuta clinched the bronze medal.
On Friday, the duo of Evanil and Hriday had made it to the five-team final, ending at the third position as they scored 835.8. In the qualifiers, the duo of Mehuli and Arjun went through with 833.5 points.
The team of Ekavenil and Hriday got off to a good start in the 45-shot final as they always maintained the lead, falling behind just once after 20 shots.
But they eventually held on to win the gold with a record score of 502.1–the highest in the event, in the World and Asian junior championships. China's Shi Mengyao and Wang Yuefeng ended with the silver medal, scoring 500.9.
All throughout the 45-shot final, it was the Mehuli-Arjun duo who remained third and secured the bronze, scoring 436.9.
On Monday, the shooters had got their campaign up and running, winning three silver and one bronze. Elavenil finished at the third place in the team women's air rifle junior event. However, the duo of Mehuli and Arjun ended as the second best in this event. India's tally at the Asian Championship further reads- one gold, three silver and two bronze.