13 Reasons Why Season 4 release date, cast & trailer: When is Thirteen Reasons Why S04 out?
Here's everything you should know about 13 Reasons Why S04.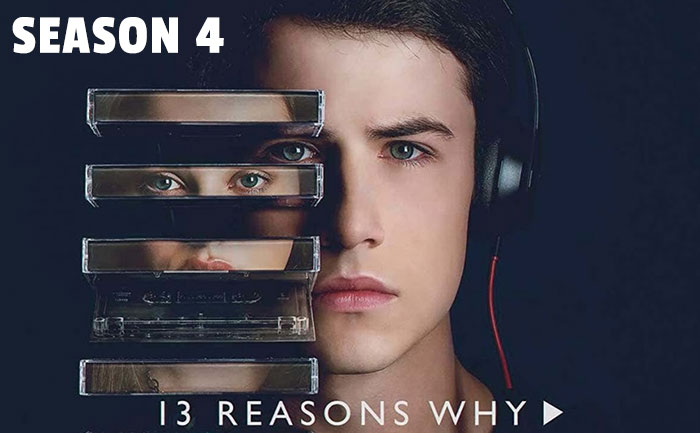 13 Reasons Why is undoubtedly one of the most popular teen drama web TV series streaming on Netflix. The series is based on a novel Thirteen Reasons Why written by Jay Asher. The first season of 13 Reasons Why was released in March 2017. It received rave reviews from audience and critics alike.
Considering the popularity of the series Netflix renewed 13 Reasons Why for its second season in the same year. Netflix finally dropped the 13 Reasons Why season 2 in May 2018 and 2nd season received mixed reviews from the audience.
Almost a month after second season, Netflix has renewed the 13 Reasons why for its third season and it was released in August 2019. In the same month, Netflix confirmed to bring 13 Reasons Why season 4 but did not reveal the release date of the upcoming season.
Those who have watched previous seasons of the series have been eagerly waiting for 13 Reasons Why season 4.
In this article, we will be talking about everything we know so far about 13 Reasons Why season 4 such as its cast, trailer, release date, story, spoilers and more.
What 13 Reasons Why is all about?
The story of TV series revolves around seventeen-year-old high school student named Clay Jensen and his deceased friend Hannah Baker, who commits suicide after having to face a culture of gossip, bullying and sexual assault at her high school and a lack of support from her friends, her family and her school.
Days later, a box of cassette tapes recorded by the deceased Hannah was discovered in which she explained why she took her own life. The series is produced by July Moon Productions, Kicked to the Curb Productions, Anonymous Content and Paramount Television, with Yorkey and Diana Son serving as showrunners.
In the last episode of 13 Reasons Why season 3, we witnessed a truth about the death of Bryce Walker (Justin Prentice).
13 Reasons Why Release Date: When is 13 Reasons Why 4 out on Netflix?
The 13 Reasons Why series has officially been renewed for four seasons. On August 1, 2019, Netflix announced that they will bring the 4th season of 13 Reasons Why but they have not dropped the exact release date as of now.
It is likely that 13 Reasons Why season 4 will be released in August 2020.
Is there a trailer for 13 Reasons Why season 4?
Nope. The makers of the series have not dropped the trailer or teaser of 13 Reasons Why 4 yet. We will update this article and embed the trailer as soon as Netflix drops the first footage. Notably, Netflix usually drops the trailer of the series or movies merely a couple of weeks before they launched. Till then, you can re-watch the previous seasons of the series.
13 Reasons Why Season 4 Cast: Will there be new faces in the upcoming season?
The following series regulars are all expected to return:
Dylan Minnette as Clay Jensen
Christian Navarro as Tony Padilla
Alisha Boe as Jessica Davis
Brandon Flynn as Justin Foley
Miles Heizer as Alex Standall
Ross Butler as Zach Dempsey
Devin Druid as Tyler Down
Amy Hargreaves as Lainie Jensen
Anne Winters as Chlöe Rice
Steven Weber as Gary Bolan
Grace Saif as Ani Achola