16 fall ill after fire lights Kolkata metro coach; passengers forced to escape through broken windows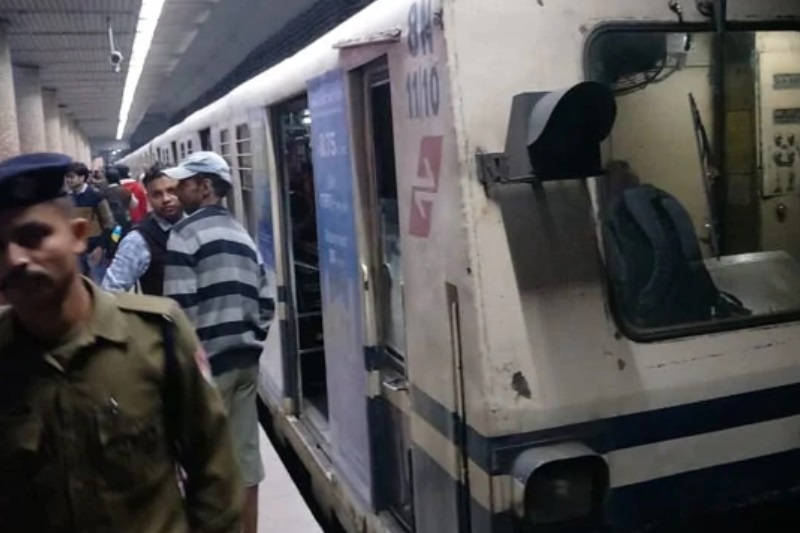 At least 16 passengers fell ill and had to be evacuated after a compartment of Kolkata metro caught fire while travelling between Rabindra Sadan and Maidan stations during the rush hours of Thursday evening.
The undercarriage of the first coach of a Dum Dum-bound air-conditioned train was reported to have caught fire after it had crossed the Rabindra Sadan station and was approaching Maidan. The incident is said to have occurred around 5 pm when smoke engulfed the entire coach.
The metro train was immediately stopped in the middle of the tunnel leaving the passengers panicked and gasping for breath in a smoke-filled compartment. Soon the passengers started making desperate attempts to escape the coach and many resorted to breaking the window glasses as it became difficult to breathe.
One even fractured his knee while trying to jump from the broken window and was later hospitalised along with 15 other people, most of whom were senior citizens.
"16 are injured, 15 have minor injuries. One person has fractured his leg," a metro official was quoted as saying by NDTV. While The Hindustan Times reported another staff saying "A passenger who tried to jump through a window, ended up with a fractured knee."
The smoke was then extinguished using the fire hydrants. But many passengers complained that there was no immediate response from the Metro helpline number and they were forced to dial the Kolkata Police emergency number. The passengers also alleged there no official announcement made from the metro authorities to let the passengers know about the current situation.
Indrani Banerjee, the chief public relations officer of Kolkata Metro, however, informed that the motorman had informed the passengers over the public address system.
"The motorman of the train informed passengers over the public address system in the train."
"We are relieved there was no casualty. We called in the police and fire brigade as soon as we heard of the smoke. The train was stopped and metro workers tried to tackle with fire extinguishers," Banerjee added.
Meanwhile, Jag Mohan, the director general of fire services told the national daily that the fire was caused by a power-point in the first compartment. Prompt action was taken, hence there was no casualty. The condition of none of the passengers is serious," he said.
Also read: Greater Noida: Techie dies, after his moving car catches fire