Aadhaar verdict: Political parties take advantage; let's see the timeline how it unfolded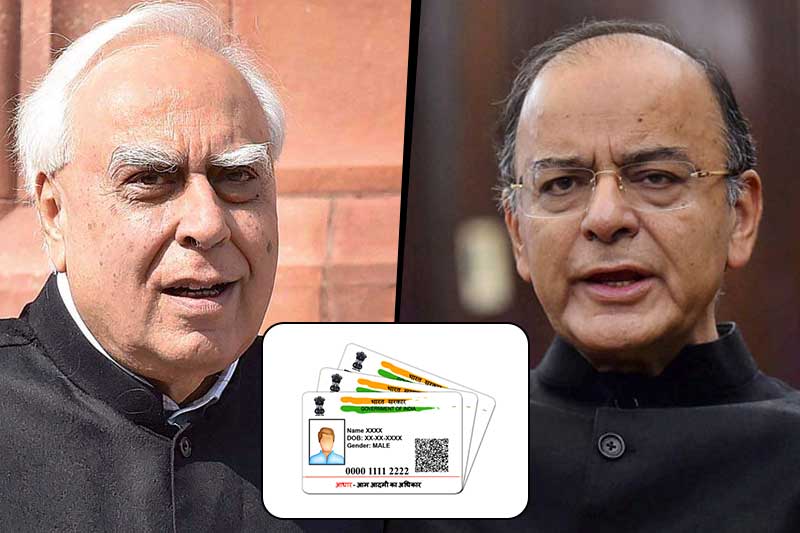 The Aadhaar verdict by the Supreme Court is being used by the political outfits to suit their interests in their own crooked ways. Both the ruling BJP and the opposition Congress are saying that the verdict is their favour, and thus misguiding the entire nation. It's win-win situation for them. People, in general, need to understand the implications of the verdict spelt out by the top court of the land.
It was neither a win nor a loss for either BJP or Congress. It was actually a huge triumph for people of India considering the fact that Aadhaar number won't be asked by anyone and everyone, particularly private companies. By striking down Article 57, the Supreme Court actually upheld citizens' privacy.
Politicians have hijacked the order and explained the same in the ways that suit them or that will help them achieving political mileage. Let's check out how the Aadhaar saga unfolded over the last six years amidst a huge political slugfest.
Here's the timeline:
2010-2011: Introduction of the National Identification Authority of India Bill, 2010
Nov 2012: Challenging validity of Aadhaar, PILs filed by Retired Justice KS Puttaswamy and others in the Supreme Court (SC)
Nov 2013: The top court orders states and Union Territories be impleaded as respondents
Mar 3, 2016: Aadhaar Bill, 2016 introduced in Lok Sabha and later passed as Money Bill.
May 2017: Congress leader Jairam Ramesh challenges Centre's decision to pass Aadhaar bill as money bill in the SC
Aug 24, 2017: A nine-judge bench of SC rules that right to privacy is a fundamental right.
Dec 15: SC extends deadline till March 31, 2018 for mandatory linking of Aadhaar with various services and welfare schemes
Jan 17, 2018: A five-judge bench of the SC starts hearing the Aadhaar case.
Jan 25: The SC asks the Chhattisgarh HC to modify its order in 10 days its order and directs state's all trial courts to mandatorily accept Aadhaar card copies in order to release an accused on bail
Feb 19: EC come into picture as Delhi BJP leader Ashwini Kumar Upadhyay seeks direction to the body for taking appropriate measures to implement an 'Aadhaar based election voting system'
Feb 21: SC observes the alleged defect that citizens' biometric details under the Aadhaar scheme were being collected unlawfully, could be cured by subsequently bringing a statute
Mar 7: SC rules Aadhaar number not mandatory for students' enrolment for all India exams
Mar 13: SC extends the deadline of March 31 for linking of Aadhaar till it delivers its verdict
Mar 22: UIDAI CEO says breaking the encryption of Aadhaar may take "more than the age of the universe for the fastest computer on earth".
Mar 28: Reshma Prasad, a Social activist, seeks direction to the Centre for the creation of a separate third gender category option on PAN cards for transgenders
Apr 3: Government tells the top court that Aadhaar law is just, fair and reasonable
Apr 17: The apex court raises concerns that there is a threat of Aadhaar data misuse
Apr 25: SC lobs questions to the government on mandatory seeding of Aadhaar with mobile numbers
May 10: The Supreme Court delivers its verdict
Also read: Aadhaar verdict: Both BJP, Congress claim victories before reading judgement