AAP leader Naveen Jaihind in soup for loose comment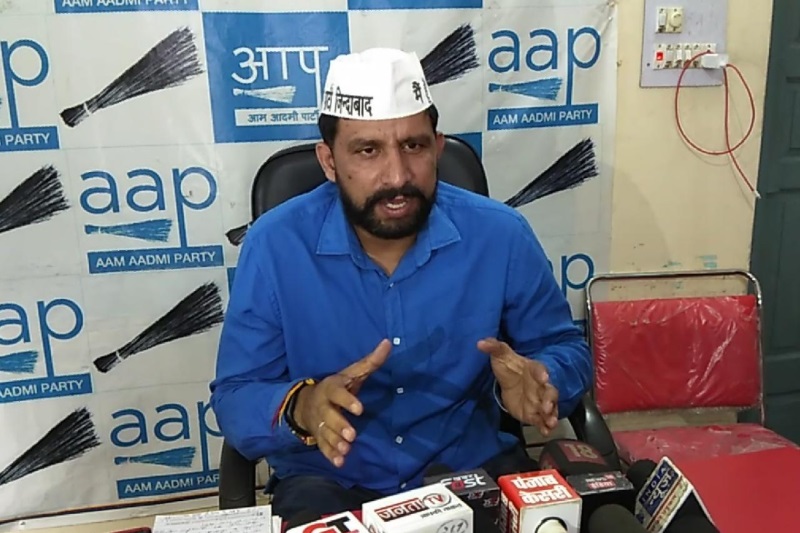 Motor mouth leaders across party lines have created a lot of flutter in the India political circles and the trend refuses to end. In a similar incident, Aam Aadmi Party (AAP) Haryana chief ended up with an outrageous comment which sparked another controversy. Reacting to the gang-rape of CBSE topper in Haryana, AAP leader 'offered' a compensation of Rs 20 lakh for any saffron party leader willing to be a victim of gang rape.
"I offer to pay Rs 20 lakh to BJP politicians if they allow 'kukarm' (rape) on themselves by 10 people. Are they valuing someone's honour at Rs. 2 lakh? Women aren't safe in Haryana," AAP leader Naveen Jaihind was quoted as saying by NDTV.
While saying the state is being ruled by the "Kauravas" AAP leader accused the ML Khattar government for their ineptness in handling such crimes, Jaihind compared then government with epic Mahabharata where he called Khattar a blind king like "Dhritarashtra" (father of Kauravas).
The AAP leader, targeting the ML Khattar government, said Haryana was being run by "Kauravas" – the villains of the epic Mahabharata – where women were being assaulted every day while Chief Minister Khattar was like the blind king, "Dhritarashtra (the father of the Kauravas)".
It may be recalled that the girl was raped by multiple men on her way back to home from coaching class. She was dragged to a nearby field by three men and took turns in raping the student till the girl became unconscious. One armyman was also among the accused.
Following the incident, the Haryana government offered a cheque of Rs 2 lakh to the victim, which the family flatly refused saying, they don't want money, but justice for the heinous crime committed on their daughter.
Atishi Marlena of AAP though supported the view of his colleague without endorsing the statement. "What he highlighted is valid, but yes the way he worded it is wrong," he was quoted as saying by the same website.
Also read: Chief Secretary assault: Arvind Kejriwal and 12 AAP lawmakers summoned by Court