Happy Birthday AbRam: Check Out 10 Cutest Pics Of Mini Shah Rukh Khan
On Abram Khan's six birthday, we bring you 10 most adorable pictures of Shah Rukh Khan's Youngest son.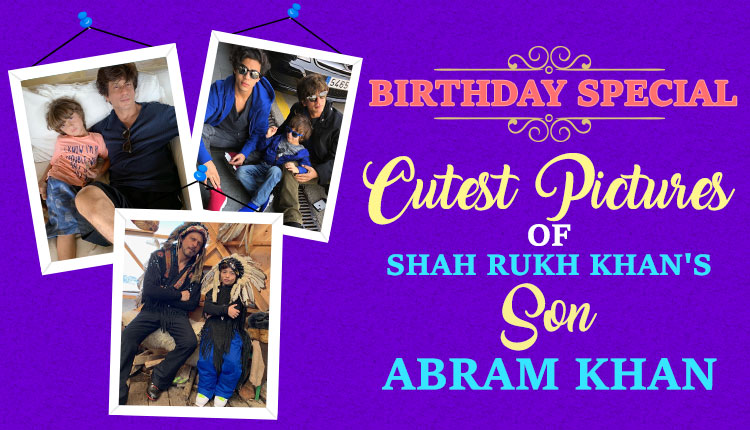 AbRam Khan — Youngest son of Bollywood superstar Shah Rukh Khan and Gauri Khan — has turned six-year-old today (27 May 2019). AbRam Khan, who is popularly known as mini Shah Rukh, is not as media friendly as Taimur Ali Khan. However, from father to sibling (Aryan & Suhana) everyone loves to cuddle and click pictures with the youngest member of their home. As we have mentioned that he has been paparazzi shy but there are few pictures of AbRam are available on the internet making him one of the cutest star kids of Bollywood.
On the occasion of AbRam's six birthday, we have brought you 10 cutest pictures of AbRam showing how much the little kid looks like the country's future superstar. From his dimpled cheeks to stylish hair, AbRam has several similarities that will make people call him the future Bollywood stars.
Did you notice it? If you still do not believe, check out AbRam's these pictures that we are talking about. The following pictures are either posted by Shah Rukh Khan, Gauri Khan or his fans club on Instagram.
10 Cutest Pictures of Shah Rukh Khan's son AbRam Khan
Speaking about AbRam, Shah Rukh had earlier said that he brings out the child in him. In an interview, SRK had once said that AbRam loves being around me.
SRK had once said in an interview, "On my birthdays, he would just come out to the balcony every hour. The fans keep screaming my name and he comes running to me and says, 'Papa, peoples have come. Let's go meet them'. He calls them 'peoples' and then, he drags me out because he enjoys waving out to them. He's a smart, intelligent kid and extremely fun to be with. And with him, I become a kid myself."