'The Accidental Prime Minister' star casts land in massive trouble: case filed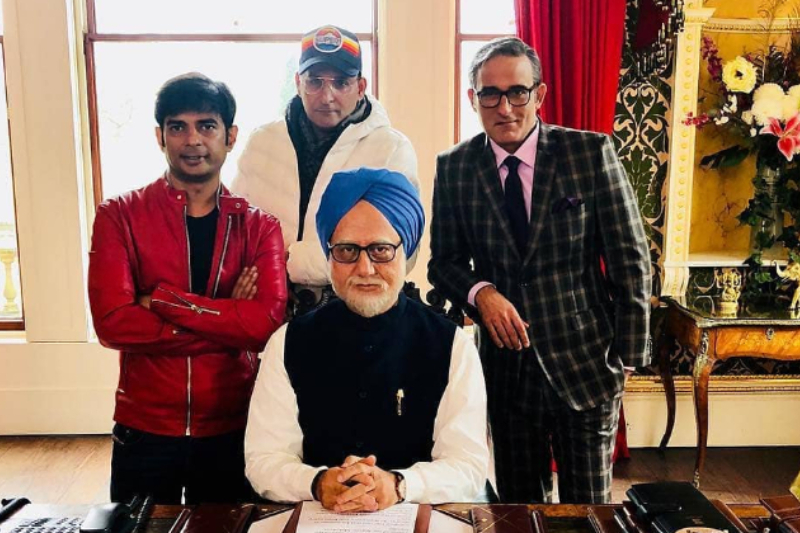 A case has been filed against Anupam Kher and 14 other members associated with the film 'The Accidental Prime Minister' in Bihar court.
A lawyer named Sudhir Kumar Ojha on Wednesday filed a petition against the associated members of the film in Muzaffarpur's chief judicial magistrate court for mangling with the image of some top politicians.
In his petition, Ojha has complained that Akshaye Khanna and Anupam Kher, who are playing the role of former Prime Minister media advisor and prime minister respectively, have damaged the image of both of them, which is bound to hurt his and other people's sentiments.
Ojha further stated that others who are playing the role of the UPA chairperson Sonia Gandhi, Priyanka Vadra, and Rahul Gandhi also harmed their image in the eyes of the public. He also filed the case against the producer and the director of the movie.
Meanwhile, the court has admitted the case and has fixed January 8 as the hearing date for the case in Sub Divisional Judicial Magistrate Court.
Notably, the film is based on a controversial book 'Accidental Prime Minister' by Sanjaya Baru, who was also the former prime minister's media advisor, and Indian policy analyst. The movie studded with a talented star cast is all set to hit the theatres on 11th January 2019.
Also Read: Kader Khan, Veteran actor-writer dies at 81 after prolonged illness