Congress' Adhir Ranjan Chowdhury insults PM Modi and BJP government; uses analogy 'gandi nali'
Adhir Ranjan Chowdhury insulted PM Modi and the BJP government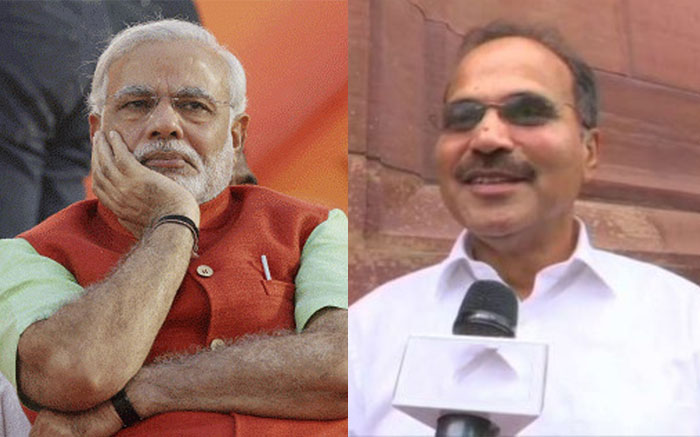 Today during his reply on the motion of thanks to the President's address, Congress leader Adhir Ranjan Chowdhury took jibes on the current BJP government and PM Narendra Modi and insulted him using analogy 'gandi nali'. He said, "Our Prime Minister is a very big salesman. We (Congress) have been unable to sell our product, that is why we lost(Lok Sabha elections)." He also attacked Union minister Pratap Sarangi saying, "I also respect Narendra Modi for being the prime minister of the country but Sarangi and others went to worship him."
Criticising the government, Chowdhury said, "We want to lambast government for its failure on various issues," He also said that the BJP government is not doing anything for the problems people are facing in the country. "They think that praising Modi is sufficient, he will help them sail through (Modi baba par lagayenge)," he said. Praising the NDA members, he said that several infrastructure projects and major public sector undertakings (PSUs) took place during the Congress government.
He crossed his limit when he said, "Ganga and ganda naali (dirty drainage) can't be compared" hinting at Modi and his government. Blasting at the BJP for alleging a scam in the sale of 2G spectrum during the Congress rule, he said if there the government (Congress) did anything wrong, then why UP chairperson Sonia Gandhi and Congress president Rahul Gandhi are not in jail. "Why are they still in Parliament?", he asked.
Inputs: PTI
Adhir Ranjan Chowdhury has given a clarification on his remark. He said, "It is a misunderstanding, I didn't say 'naali' if PM is upset with it I'm sorry. I had no intention to hurt him. If PM is hurt I'll personally apologise to him. My hindi is not good, by 'naali' I meant channel." (as reported by ANI).
Also Read: Somen Mitra Replaces Adhir Chowdhury As West Bengal Congress Chief