After Rashid and Mujeeb Ur, Afghans unleash another wonder, Qais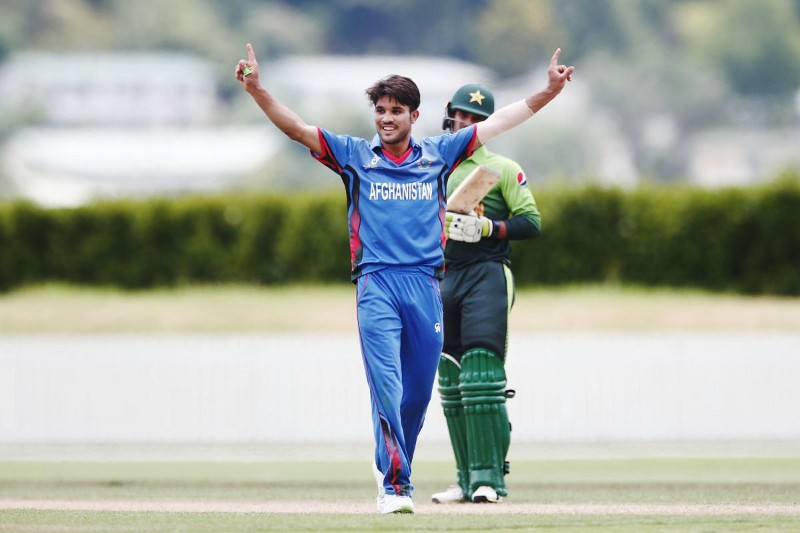 A 17-year-old Afghan bowler bamboozling batsman with quick leg-breaks has now become a familiar scene in international cricket. From Rashid Khan in 2015 to Mujeeb Ur Rahman breaking through the defences of Virat Kohli, young Afghan bowlers have always been jewels of the teams they play for. And teenage sensation Qais Ahmad Kamawal looks destined to continue that legacy.
"I want to represent the Afghanistan national team and play in the IPL like Rashid," says the Nangarhar born cricketer, who is eager to follow the footsteps of Mohammed Nabi, Rashid and Mujeeb and succeed in the T-20 league of India – that has already unearthed two of his predecessors.
Making his debut for Kabul Eagles in the Shpageeza Cricket League in 2017, Ahmad was hammered for 32 runs in his four overs with no wickets. Yet, you could see the glimpses of greatness in him and all of it burst out in the U-19 World Cup, where he took 14 wickets.
Ahmad not only finished as the joint highest wicket-taker along with Anukul Roy of India, but was also named the Rising Player of Afghanistan.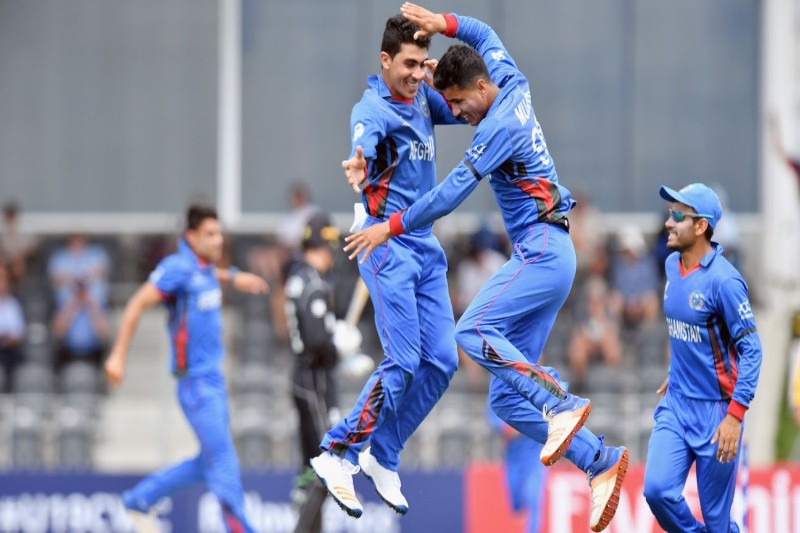 Cricket however did not come early to Ahmad, whose journey as a cricketer started when he accompanied his elder brother Haninjay to a local academy near his house. There was no looking back since then and awed by his talent coach Haji Ehsan decided the enroll the young spinner into the academy.
"I was 14-year-old, when I had accompanied my brother to a local academy run by Ehsan sir," he says. "Seeing my elder brother bat, I was also interested and asked my parents for permission, who gladly obliged. They gave me money to buy my cricket kits and Eshan sir was so impressed by my bowling skills that he didn't charge any fees."
Ehsan, the head coach of that academy did not just admit Ahmad for free but in-return gave him 20-30 rupees every-day, so that he could buy energy drinks and maintain himself.
"Sir was very caring and helped me grow up as a cricketer," added Ahmad whose father runs a small business in his hometown.
He wishes to set the stage on fire just like Rashid did in this year's Indian Premier League (IPL).
"I met Rashid in Dehradun, early this year. He had followed the U-19 World Cup and congratulated me for my performance. He also gave me a few tips about bowling," said Ahmad.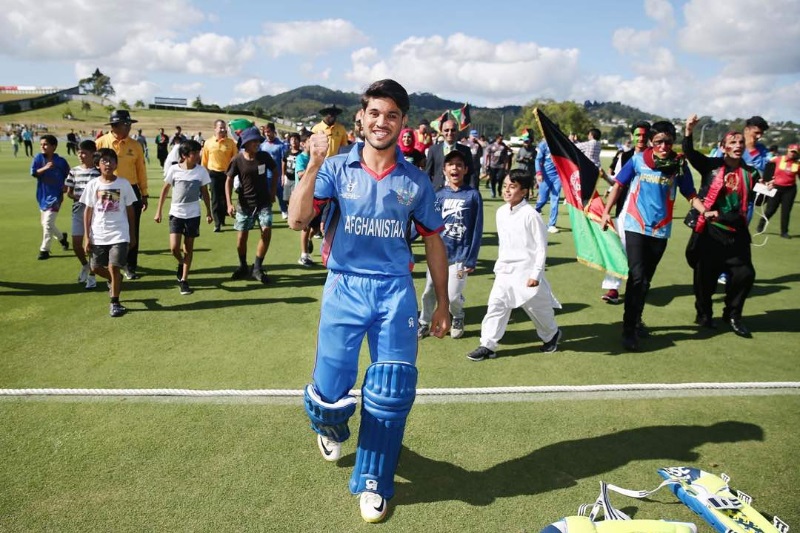 Continuing his performance from the World Cup – he was one of the only two Afghan players in the Team of the Tournament – Ahmad ran havoc in his debut First-Class match for Speen Ghar Region, taking ten wickets in the four-day game to win Man of the Match.
In fact, Ahmad with 41 scalps was the leading wicket-taker of the 2018 Ahmad Shah Abdali 4-day Tournament.
His impressive performance has even earned him a contract from the Caribbean Premier League team St. Lucia and Ahmad can't wait to join the likes of David Warner and Darren Sammy, with whom he will be sharing the dressing room. "It will be a great learning curve for me to sit beside all these great players and watch them train."
Ahmad however dedicates all of his achievements to his coach Raees Ahmadzai, who he says "has taught me to play cricket" and thanked his India-based manager Kaustav Lahiri for bringing him to the fore.
The young spinner who just made his List-A debut in the Ghazi Amanullah Khan Regional One Day Tournament on the 10th of this month idolises his countrymen Nabi and spin legend Shane Warne.
"I am a big fan of him (Warne). I was 11 when I was first saw him bowl in TV. I want to become like him," says Ahmad in his broken Hindi, stammering in his words as he spoke.
Just 17, his Hindi is certain to get better as he travel to and fro India. He dreams of playing in the IPL and going by the trend of how the Afghan bowlers have made batsman dance to their tune in the T-20 tournament, Ahmad is not far from establishing his touch in the subcontinent and in the international circuit.