After Tripura, 5 lynched in Maharashtra village for child lifting; two thrashed in Chennai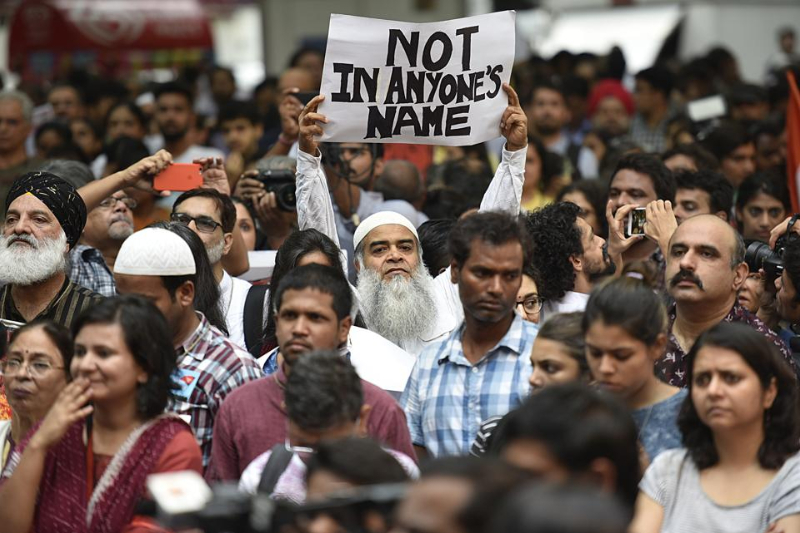 A mob of uncouth villagers in Maharashtra's Dhule district on Sunday afternoon lynched five men, suspecting them to be part of a gang of child abductors, police said. According to the police, the incident happened in a tribal village of Rainpada of Sakri taluka in Dhule.
One of the victims who was brutally murdered has been identified as Dadarav Bhosale from Solapur district. The identity of the others is still being ascertained. The police have detained 15 villagers who were a part of the mob that lynched the victims on the mere suspicion of being child kidnappers.
#Maharashtra: 5 people lynched by villagers this afternoon on suspicion of child theft in Rainpada village of Dhule district. pic.twitter.com/LSp4dl9fH7

— ANI (@ANI) July 1, 2018

Like the other lynching cases recently reported across the country, in this case there too, the villagers attacked the victims based on WhatsApp posts that were being circulated in the village claiming that a group of child kidnappers were on the loose. "The accused hail from a tribal village where WhatsApp posts pertaining to child kidnappers had gone viral. Based on the posts, the mob suspected them to be child lifters and thrashed them to death. We have detained 15 people so far and the investigations are underway," M Ramkumar, Dhule SP told The Indian Express.
Also Read:Tripura Lynching: Ratan Lal Nath labelled 'rumor-monger'
Divulging further details on the incident, another official from the DGP office told The Indian Express that the victims had alighted from a bus when the villagers who had gathered for a weekly market attacked them suspecting that they were child kidnappers. "One of the victims has been identified. The identity of the others is being ascertained," the officer added. The bodies have been taken to Pimpalner hospital.
According to police, there were rumors for the last few days that a gang of child kidnappers was active in the area. The bodies are being taken to the nearby Pimpalner hospital, they added.
We have arrested 10 people. Strong action will be taken. I appeal everybody not to believe in such posts that are circulated on social media. Law should not be taken in hands. I will visit Dhule tomorrow: Deepak Kesarkar, MoS, Maharashtra on 5 people lynched in Dhule pic.twitter.com/eGH6L7HFTg

— ANI (@ANI) July 1, 2018
Meanwhile, a similar incident took place in Chennai where two persons were thrashed by locals on suspicion that they were trying to abduct a child. The duo, however, was rescued and admitted to a hospital.
Both these incidents come against the backdrop of a spate of similar such incidents in several parts of the country when people were either attacked or lynched on the mere suspicion that they were child abductors due to false messages being circulated on social media.