Air India servers hacked: Credit card and other personal data of 45 lakh passengers leaked
Data consisting of credit card details, personal information, date of birth, contacts and traveling information of passenger leaked after Air India servers got hacked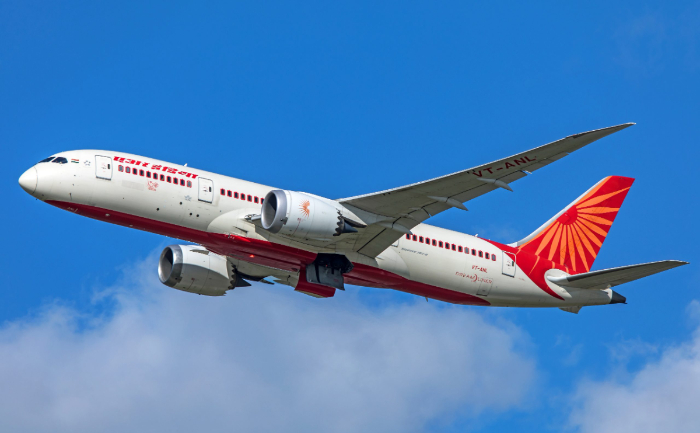 On Friday i.e May 21, the data breaching activity took place in Air India servers. This massive cyberattack took place on the companies data processor between February to August month (particularly dating between 25.03.2021 and 5.04.2021), leading to the data leak of around 4.5 million passengers. This data consisted of passengers' credit card details, names, personal information such as date of birth and travel destinations. The airline issued a clarification that no passwords or CVV/CVC numbers were leaked.
According to the media reports, the attack targeted Geneva-based passenger system operator SITA that serves the Star Alliance of airlines including Air India, Singapore Airlines, Lufthansa and United. Jiten Jain from the Cyber Security department shared the update on his Twitter handle. It is mention in the statement that, "SITA PSS our data processor of the passenger service system (which is responsible for storing and processing of personal information of the passengers) had recently been subjected to a cybersecurity attack leading to personal data leak of certain passengers."
Air India data breached in a major Cyber attack. Breach involves Passengers personal Information including Credit Card Info and Passport Details. Other Global Airlines are likely affected too.#airindia #CyberAttack @airindiain@rahulkanwal @sanket @maryashakil pic.twitter.com/XxUORgInJQ

— Jiten Jain (@jiten_jain) May 21, 2021
For the unversed, Air India stated that it has deployed its resources into the investigation of the cyber attack. "While we and our data processor continue to take remedial actions…We would also encourage passengers to change passwords wherever applicable to ensure the safety of their personal data," stated the airline's company.
For all the latest reports, stay hooked on to The Live Mirror.
Also Read: Air India Flight Hits Electric Pole While Taxiing At Vijayawada Airport