Read here a reason why Aishwarya Rai Bachchan and Abhishek argue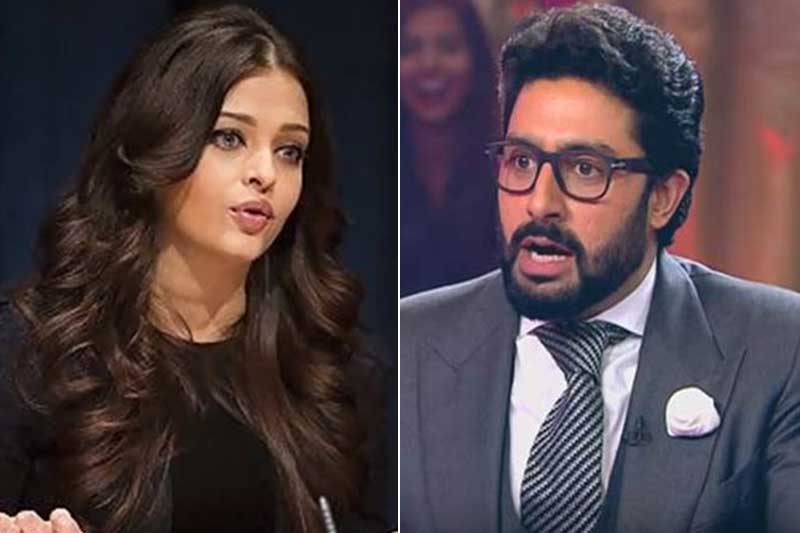 In Bollywood, Aishwarya Rai Bachchan is one of the most influential leading ladies. She tied the knot with Abhishek Bachchan on April 20, 2007, and have been one of Bollywood's favorite couples since. The Bollywood Diva, who has recently appeared on the Famously Filmfare show, revealed quite a few things pertaining to her life.
Aishwarya talked about her daughter Aradhya, husband Abhishek Bachchan and the person who backed her during the difficult phase of her life. She also revealed what she and Abhi most argue about. Yes, you heard it right. The lovely couple also argue occasionally. After all, Bollywood celebs are people too, and they too have those moments in their relationship.
The 'Ae Dil Hai Mushkil' star said, "Genetically, we both have been given very strong genes. Inherently, we both have very strong personalities. There is a very fine line between arguing and discussing and that we are still probably discovering what is what. So, we discuss a lot, either politely put it as discuss, probably argue but…"
"It has been 12 years and before that, we've known each other as friends for many years. We've known each other through quite a long time. We've always conversed a lot and communicated a lot, in all its shades, in all the colours of the rainbow," she added.
On the occasion, the actress also revealed how her Roka ceremony to Abhishek happened in a sudden way.
"He proposed, which was amazing! And it happened like really suddenly. I didn't even know there's something called a Roka ceremony. We are South Indians, so, I don't know what a Roka is and suddenly there is this call from their house to ours; we are coming," the actress concluded.
Also Read: Shahid Kapoor gives an interesting advice to Nick Jonas: Find out here