Ajay Bharat, Atal BJP: PM Modi coins new slogan for 2019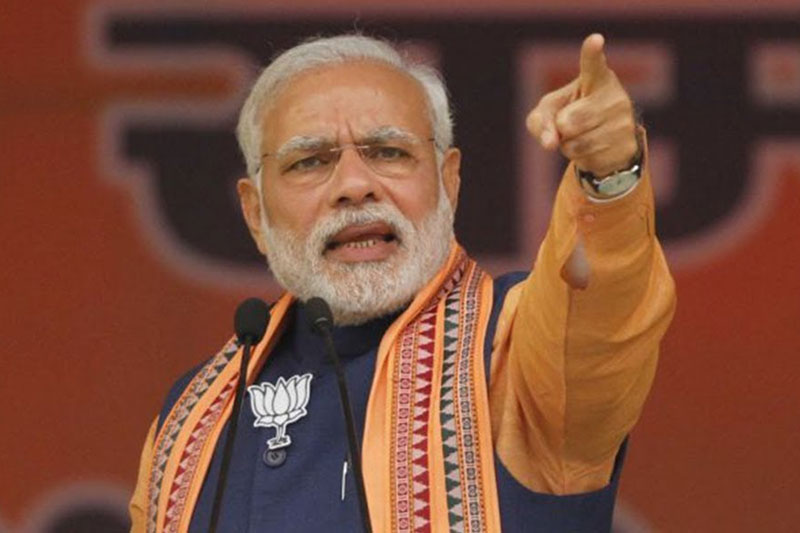 Looks like Bharatiya Janata Party is all set to fight the 2019 Lok Sabha elections. Prime Minister Narendra Modi on Sunday set the tone for the party and coined a new slogan — Ajay Bharat, Atal BJP —  for the cadres on which the upcoming elections will be fought. The new slogan highlights the party's commitments to its core values and country's progress under the Modi government in last four years.
Addressing the press conference on Sunday after BJP's National Executive meeting, The Union Minister for IT and Telecommunications, Ravi Shankar Prasad briefed the media on Modi's speech. Reading out the bullet points of the PM's speech at the party's meeting, Shankar said that PM Modi has paid rich tributes to former prime minister Atal Bihari Vajpayee through his slogan.
He said, "PM Modi ji paid tribute to Atal ji and called a powerful phrase in his honour,' Ajay Bharat, Atal BJP'. An India which is not to be subjugated by anyone and BJP which remains firmly committed to its principle". Taking a jibe at the Opposition, the PM had said, as quoted by Prasad said, "PM Modi used three powerful words to describe Mahagathbandhan; netritva ka pata nahi, neeti aspashth, neeyat brasht (unknown leadership, unclear policies and corrupt intentions)."
Reiterating the words of PM Modi, Prasad said, "People who do not see eye to eye are thinking of a grand alliance. It is vindication of our work." He further added, "I want the country to be affluent, but its bedrock should be simplicity."
Claiming that the party is going to rule for next 50 years, Prasad referred to the words of party president Amit Shah, where he statted, "Party President Amit Shah also said that we will win 2019 polls and after 2019 polls victory, nobody will be able to remove us for next 50 years. We are not saying this out of pride but on basis of our work."
ALSO READ: Congress lacks 'Neta, Neeti and Ranneeti': Prakash Javadekar