Ajay Devgn, Karan Johar And B-townies Urge India To Stand Together After Rihanna Posts About Farmers Protest
Global Icon Rihanna Highlighted About The Farmers Protest On Her Twitter. After Her Post Goes Viral, B-townies Including Ajay Devgn, Karan Johar And Others Urges India To Stand Together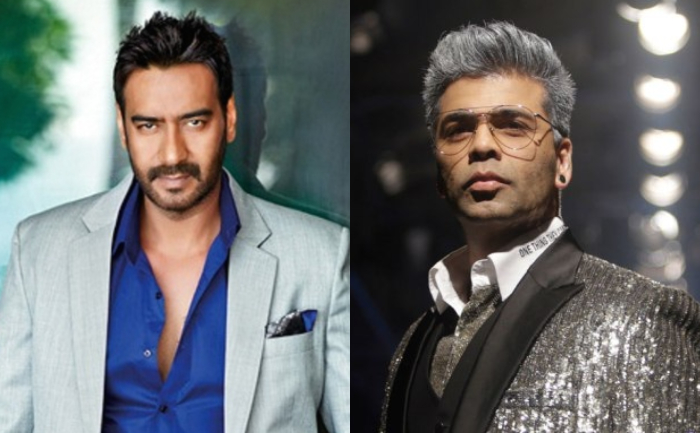 Global icon, Rihanna and renowned activist Greta Thunberg posts about the ongoing farmers protest which has now created a storm on social media platforms. After their respective tweet post goes viral, Indian Ministry of External Affairs has issued an official statement urging netizen stand together. Amidst the ongoing protest, Bollywood celebs such as Akshay Kumar, Ajay Devgn, Karan Johar, Ekta Kapoor and few others took to their Twitter handles and shared their opinions on the issue.
Ajay Devgn
Don't fall for any false propaganda against India or Indian policies. Its important to stand united at this hour w/o any infighting 🙏🏼#IndiaTogether #IndiaAgainstPropaganda

— Ajay Devgn (@ajaydevgn) February 3, 2021
Kailash Kher
बढ़ते वर्चस्व को देख भारत विरोधी किसी भी हद तक गिर रहे. Even in this sad phase of pandemic,India is helping all nations with vaccine supply for the sake of Humanity.Let all realise that India is ONE & will not tolerate comments against it. #IndiaTogether #IndiaAgainstPropaganda

— Kailash Kher (@Kailashkher) February 3, 2021
Karan Johar
We live in turbulent times and the need of the hour is prudence and patience at every turn. Let us together, make every effort we can to find solutions that work for everyone—our farmers are the backbone of India. Let us not let anyone divide us. #IndiaTogether

— Karan Johar (@karanjohar) February 3, 2021
Ekta Kapoor
Lets stand united against any propaganda. Together we can and we will! #IndiaAgainstPropoganda #IndiaTogether https://t.co/4PhlCCowz4

— Ekta Kapoor (@ektarkapoor) February 3, 2021
Payal Ghosh
Khalistanis have spent so much to show down India and to break India but tumse galti se mistake hogaya hai, India and Indians will come out even stronger #IndiaTogether #IndiaAgainstPropoganda pic.twitter.com/y8f1aRNzcI

— Payal Ghosh ॐ (@iampayalghosh) February 3, 2021
For all the latest updates, stay hooked on to The Live Mirror.
Also Read: Akshay Kumar's Take On Farmers Protest: Let's Support An Amicable Resolution