Thala Ajith's 'Valimai' gets postponed, to now release on THIS date?
Thala Ajith's Valimai, which was supposed to release in Diwali this year, will now release in January 2021.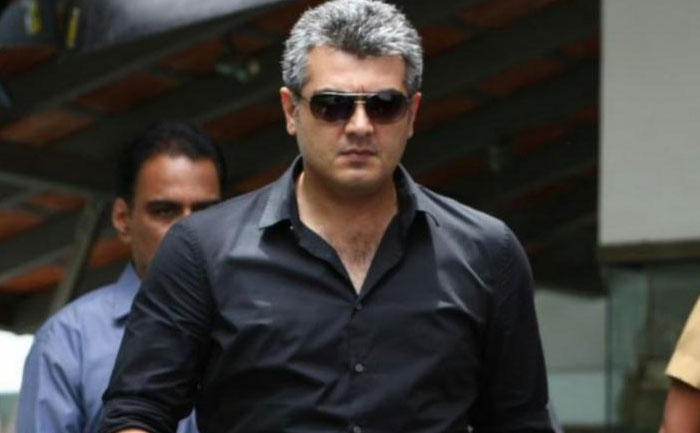 Valimai is one of the much-awaited movies of Thala Ajith. Due to the Coronavirus outbreak, the shooting of Ajith's Valimai was suspended. According to reports, the makers of the film still have a lot of scenes to be shot and they will resume the shoot once the Coronavirus Pandemic is over. If the latest buzz is to be believed, Ajith's Valimai has been postponed to January 2021.
Touted to be a cop drama and produced by Boney Kapoor's Bayview Projects LLP, Valimai was supposed to release on Diwali this year. Owing to COVID-19, the shooting of the film has been delayed and the foreign schedule of the Valimai had to be temporarily put on hold.
Also Read | Valimai: Thala Ajith Gets Injured While Shooting Bike Stunt In Chennai
The report stated that the makers of Valimai are contemplating to take more time and to release the film ion the occasion of Pongal Festival next year. However, there has been no official announcement related to the release date of 'Valimai' made by the producer.
Earlier there were reports doing rounds on social media that Thala Ajith will shoot two stunt sequence in Switzerland. In the film, Ajith is playing the role of a cop and the role of female lead will be portrayed by Huma Qureshi, marking her Tamil debut.
According to rumours, the actress has apparently been finalized to play the female lead in Ajith's upcoming flick, Valimai.
However, if Ajith's Valimai is postponed to January 2021, he would not have any film in 2020. His last offering 'Viswasam' turned out a massive hit at the office for the star. So, we can still hope that Valimai too will be a blockbuster hit in any case.
This is Ajith's second film for which he has teamed up with Boney Kapoor's production venture.