Akbaruddin Owaisi Compares PM Narendra Modi, Mohan Bhagwat To Garbage
Asaduddin Owaisi's Brother Akbaruddin Owaisi Urges People To Remove PM Narendra Modi, Mohan Bhagwat To Clean India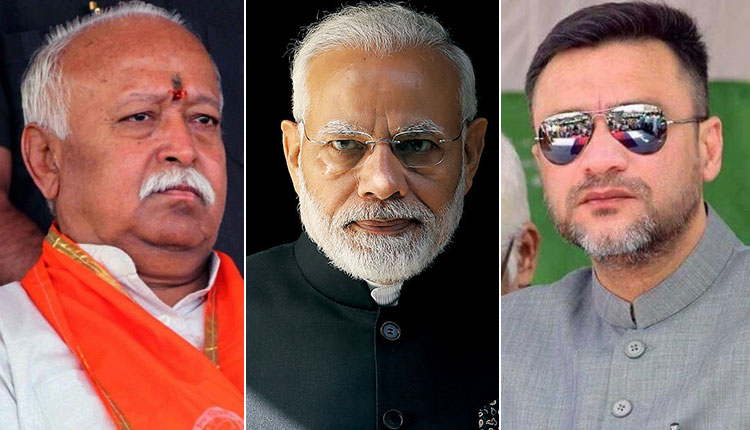 All India Majlis-e-Ittehadul Muslimeen (AIMIM) MLA and younger brother of Asaduddin Owaisi, Akbaruddin Owaisi called Indian Prime Minister Narendra and RSS Chief Mohan Bhagwat 'Garbage'. While addressing a public rally in Hyderabad, Akbaruddin Owaisi said, "If you want to clean India you need to remove PM Modi and Mohan Bhagwat."
Junior Owaisi made the statement while he was rallying for Asaduddin Owaisi at Teelgalkunta under Bahadurpura assembly constituency of Hyderabad parliamentary seat. Akbaruddin reminded Prime Minister's 593 days foreign tour which costs Rs 2,021 crore to India.
Chandrayangutta's MLA comment came days after his brother made a controversial remark on PM Narendra Modi over Pulwama attack. Asaduddin Owaisi asked if the prime minister had eaten 'beef biryani and slept', while the Pulwama attack happened. However, Asaduddin Owaisi tweaked his statement on March 25 and changed beef to dhokla and said he is not aware of PM Narendra Modi's food habits.
Asaduddin Owaisi said he is "not aware of PM Narendra Modi's food habits" and "maybe the prime minister had slept off after eating dhokla when terrorists attacked the CRPF convoy in Pulwama and killed 40 CRPF jawans".
Bharatiya Janata Party leader Bhagavanth Rao Pawar has alleged that Owaisi had suppressed the information in the affidavit which was submitted along with the nomination papers and sought rejection of his nomination.
According to Telangana Today, Pawar claimed that the name of Owaisi appears in 51- Rajendranagar Assembly constituency (serial no 799 in part no 401) and also in 60 Khairatabad Assembly constituency (serial no 186 in part no 25). He also alleged that Mr. Owaisi has two votes and this information was suppressed in the affidavit.
Also Read: New Zealand Shooting Incident: Asaduddin Owaisi Tweets Sushma Swaraj And State Government