Akhilesh Yadav accuses BJP of making false allegations against him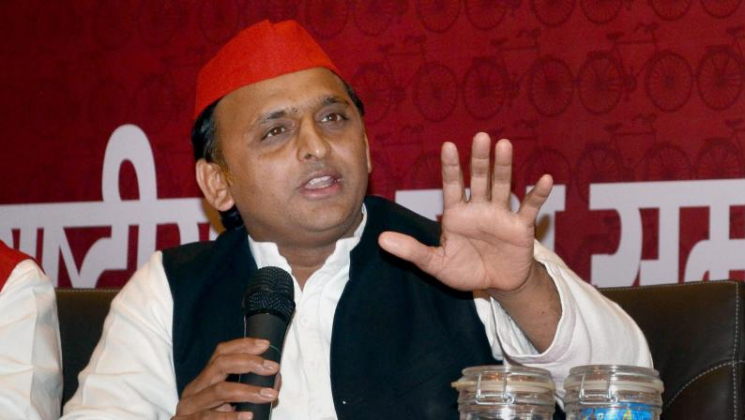 Former Uttar Pradesh Chief Minister Akhilesh Yadav on Wednesday denied charges of damaging the government bungalow he was staying in and accused the BJP-led state government of putting "false allegations" on him.
While addressing the media here, Akhilesh said the Uttar Pradesh Chief Minister Yogi Adityanath's government is unable to digest the Gorakhpur and Phulpur bypoll defeat and thus is getting antsy out of "frustration".
Yadav claimed he removed no furnishings from the government bungalow, where he was staying since demitting the CM's office last year.
"The government is unable to digest the Gorakhpur and Phulpur losses. The BJP is frustrated after the bypoll loss," said Akhilesh, while holding two faucets in his hands.
"Wooden flooring along with many things in the bungalow are intact. One damaged corner of the house was photographed in a way to make it look like the house was left in a bad state. I gave laptops to children, but Yogi Adityanath government is insulting me over taps," he added.
Further slamming BJP, Akhilesh said the government "didn't acknowledge the Metro work done by my government". "My government built world-class infrastructure in the state," he added. The state government earlier this week ordered a probe into the damages done after the bungalow was vacated. The apex court on May 7 passed an order to abolish a law that allowed former chief ministers of Uttar Pradesh to stay in government bungalows throughout their lives.
Following this, the estate department had issued notices to six former chief ministers – Narayan Dutt Tiwari, Mulayam Singh Yadav, Kalyan Singh, Mayawati, Rajnath Singh and Akhilesh Yadav.