Mission Mangal Teaser: Akshay Kumar Turns Scientist Rakesh Dhawan For Space Mission
The first teaser of Mission Mangal starrer Akshay Kumar and Vidya Balan is out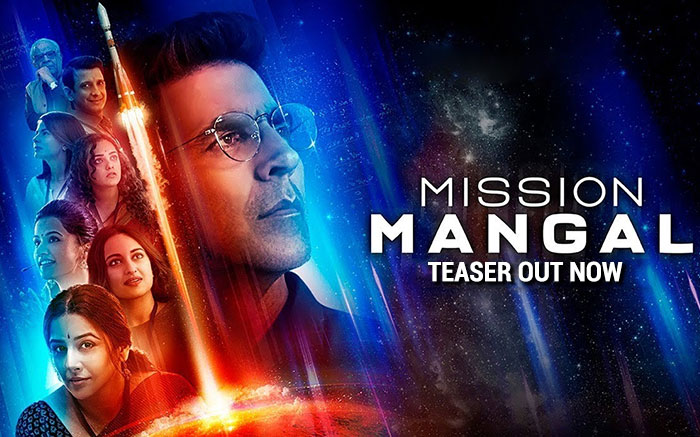 After an intriguing poster, the makers have unveiled the teaser of Mission Mangal starring Akshay Kumar, Vidya Balan in lead roles on 9th July. The film is said to be based on the true story of a scientist named Rakesh Dhawan.
Earlier there were reports doing the rounds on social media that Akshay Kumar will have a cameo in Jagan Shakti's Mission Mangal. If anything to go by the teaser of Mission Mangal, Akshay Kumar is seen playing the role of Scientist Rakesh Dhawan and Vidya Balan is seen leading a motley team of scientist who overcomes their personal challenges and failures to serve as the brains behind the one of the greatest mission in history.
Watch the teaser of Mission Mangal here:
According to Mumbai Mirror, Akshay Kumar get inspired by a group of ISRO (Indian Space Research Organisation) scientists. "Akshay's character puts the team together and drives them to achieve the goal. It's more of him being a mentor to the young team," a source close to the development told the daily.
The source added, "The premise is based on true events, but the team has taken some creative liberties for cinematic purposes. The mission was successful because of the teamwork, and every character has their moment of glory in the screenplay. It is the story of an underdog team standing tall against all odds."
The film narrates the story of ordinary people doing extraordinary mission things and inspiring generations to dream big and achieve the impossible.
Apart from Akshay Kumar and Vidya Balan, the film features Sonakshi Sinha, Taapsee Pannu, Nithya Menon, Kirti Kulhari and Sharman Joshi as the central characters.
Mission Mangal is scheduled to hit the theatre on this Independence Day.
Also Read: Akshay Kumar Shares The First Poster Of Mission Mangal