Akshay Kumar writes heartfelt message for son Aarav on his 17th birthday
Akshay Kumar took to social media and wrote, 'I'll Always Be Beside You To Guide You'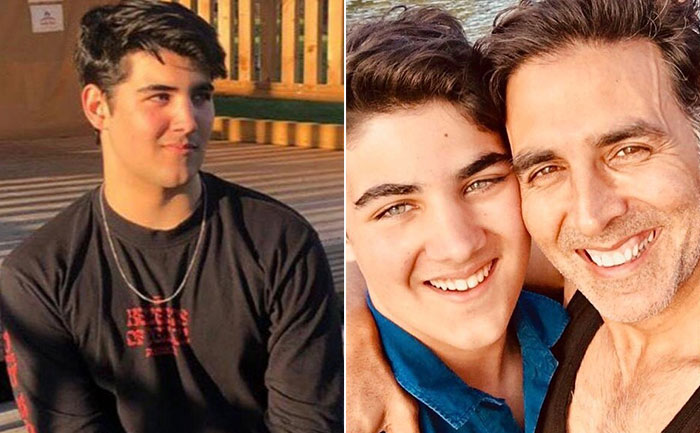 Akshay Kumar — who is basking in the grand success of his last film Mission Mangal — is celebrating his son Aarav's birthday. Aarav, who turned a year older today, is quite fortunate to have a doting father like Akshay Kumar.
Aarav, who is celebrating his 17th birthday is the elder son of Akshay and Twinkle Khanna. The star kid officially does not exist on any social media platforms. Wishing his son a very Happy birthday, Akshay Kumar shared a picture of Aarav and wrote an heartfelt message for him.
Akshay wrote, "One thing which I learnt from my father was if I ever mess up, he'd be my go-to person instead of 'Oh no! Dad's going to kill me.' Today, being on your speed dial makes me feel I'm doing it right 🙂 I'll always be beside you to guide you. Happy birthday Aarav."
In the caption, Khiladi of Bollywood makes sure to be always his son's side whenever he needed.
Check out the picture here:
In the picture shared by Akki, Aarav is seen donning all-black ensemble, seated on a flight of wooden staircase and posing for a camera.
Akshay Kumar, who recently celebrated his 52nd birthday, often shares pictures of his children on his social media profiles. On Aarav's birthday last year, he shared an adorable picture with his son and wrote: "Taller than me, smarter than me, wealthier than me, nicer than me! My wish for you this year and always will be to have everything more than I ever had. Happy birthday, Aarav."
Akshay Kumar and Twinkle Khanna got married on January 17, 2001. They have 17-year-old son Aarav and daughter Nitara (6).
Also Read: Akshay Kumar Quiz: How Well Do You Know The Khiladi Of Bollywood?