Did you know Ali Abbas Zafar's wife Alicia featured in Disha Patani's song Slow Motion?
In an interview, Ali Abbas Zafar revealed that his wife Alicia was a part of Disha Patani's song 'Slow Motion' from his film, 'Bharat.'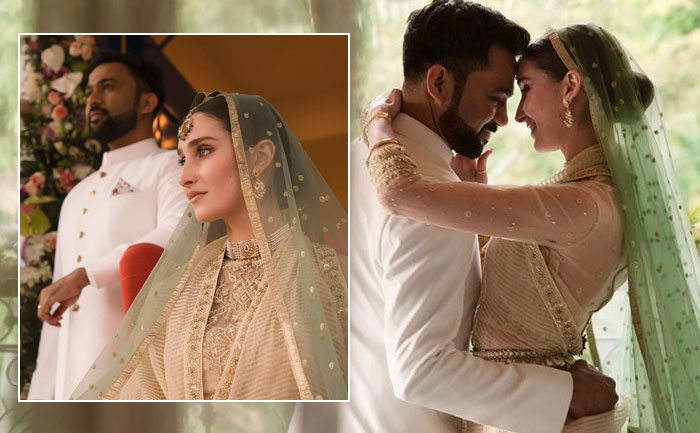 A few days back, the 'Tiger Zinda Hai' director Ali Abbas Zafar tied the knot with Alicia Zafar in a low-key wedding, at his hometown in Dehradun which left his colleagues and fans by surprise. Now, in an interview, the director also revealed that his wife featured in Disha Patani's song 'Slow Motion' from his film, 'Bharat.' Yes, you read that right!
Speaking to the Times Of India, he was also asked about why he opted for a lowkey wedding, "Mom and Dad had tested COVID positive, so I had to bring the marriage date ahead. They are growing old and wanted me to get married. Otherwise, the wedding was planned for 2022," said Ali.
The duo met on the sets of his 2017 film, 'Tiger Zinda Hai,' and after that, he kept pursuing her to marry him, and last year she agreed to marry him. He also said that he introduced Alicia to his mother on Christmas, 2020 and the marriage took place on January 3, 2021, and his brother resided in London could not attend due to the COVID-19 pandemic.
Earlier, today, he shared yet another photo from his wedding album, and sharing the pic, he captioned it with a heart emoji. In it, Ali looked handsome in a white sherwani while, his wifey Alicia donned a cream, pastel green bridal outfit and looked oh-so-gorgeous.
Check it out:
ALSO READ: Ali Abbas Zafar Shares Details On His Low-Key Wedding, Reveals How He Pursued Alicia Zafar