#Throwback: When Ali Fazal took a 10-mins nap after he proposed to Richa Chadha in Maldives
Throwback when Ali Fazal took a 10-mins nap after he popped the question to Richa Chadha in the Maldives.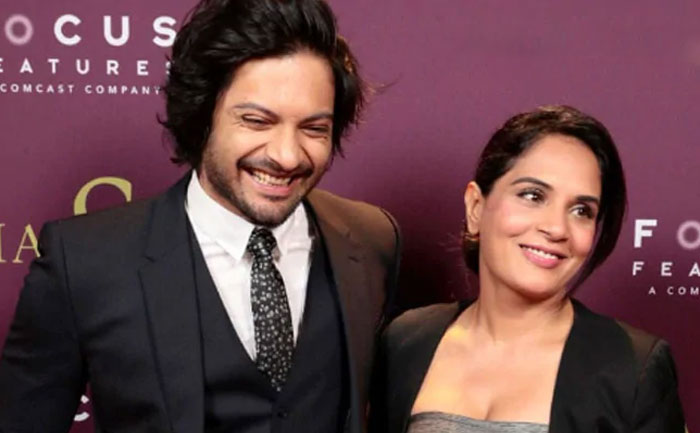 Bollywood couple- Ali Fazal and Richa Chada were all set to walk down the aisle in April 2020, however, the coronavirus pandemic and lockdown delayed the plans indefinitely. The 'Mirzapur' actor proposed to the actress on her birthday in December 2019.
As we walk down memory lane, Chadha once revealed that her fiance took a 10-mins nap after he popped the big question to her in the Maldives. Talking to a bridal magazine, Brides Today, Richa said, "He had planned a romantic dinner on a small, secluded island in the Maldives. I thought it was for my birthday – I didn't suspect a thing. We had finished eating and were sipping champagne when Ali, being his spontaneous self, asked me to marry him. He didn't go down on his knee, nor did he have a ring but that's all right. After that, he took a 10-minute-long nap on the sand – I think it was because he may have been stressed about the proposal!"
The 'Masaan' actor spoke about her love story with Ali and said, "We were at my house watching the 1992 biographical comedy, Chaplin. I was happy to see him enjoy the movie and grateful to have found someone with similar tastes. That is when I said, 'This is really sweet, I love you' to him. It took him three months to say I love you back to me."
The couple is expected to tie the knot this year.
ALSO READ: Richa Chadha Moves In With Ali Fazal In A New Apartment; Calls Him A 'Fun' Housemate