Alia Bhatt on battling anxiety: I feel like crying for no reason and then it passes
Alia Bhatt reveals for the last six months she has been having bouts of anxiety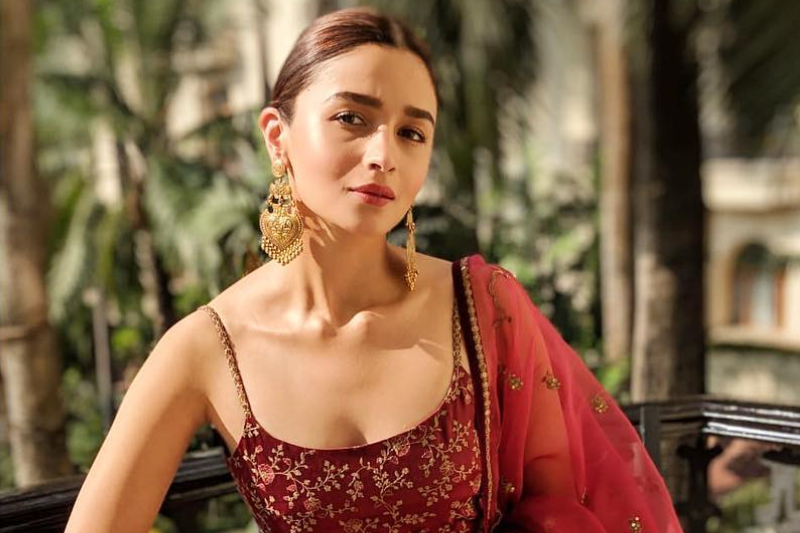 Bollywood actress Alia Bhatt always amazes us with her acting and charm. Seven years back, Alia made her debut in Bollywood and look where she is today. The bubbly babe of Bollywood is a versatile actor. Be it playing a spy in "Raazi" or a drug addict in "Udta Punjab", the actress has proved her mettle with each of her films. While she is on a professional high, Alia Bhatt recently revealed that for the last six months she has been having bouts of anxiety.
In an interview to a magazine, Alia Bhatt said, "I haven't been depressed but I've had bouts of anxiety. It comes and goes. It's been happening quite a bit since the past five to six months. It's not like an anxiety attack but I just feel low. Thankfully, I'm aware of it because of my sister (Shaheen Bhatt). She's fought depression. I've read her book."
The "Raazi" actress also added that earlier she thought it was because of work pressure. But speaking to her friends has made it a little easier for her as she has learnt to accept the reality and not evade it.
"No matter how bad it is, I just let myself feel it. Sometimes, I feel like crying for no reason. Then it passes. Initially, I'd be a little confused. I'd constantly give reasons that it's because of work or maybe I'm tired or haven't been able to meet anyone… The kind of personality I have, I become a little on the edge. I spoke to friends about it. I spoke to Ayan about it, I spoke to my sister's friend Rohan (Joshi). Everyone told me that you've got to realise that it will go away. What's important is to accept it and not say that you're fine. If you're not feeling fine, then you should just say you're not feeling fine," Alia concluded.
On the work front, Ranbir and Alia will share screen space for the first time in Ayan Mukerji's "Brahmastra". The film, which also stars Amitabh Bachchan, Mouni Roy, Nagarjuna Akkineni and Dimple Kapadia, is being made as a fantasy trilogy. Notably, the first installment of which is slated to release this Christmas.
Also Read: Soni Razdan On Daughter Alia Bhatt Dating Ranbir Kapoor: I Am Just Happy If She Is Happy