Alia Bhatt Gets Emotional While Presenting Ranbir Kapoor Best Actor Award For 'Sanju'
Alia Bhatt Gets Emotional When Ranbir Kapoor Talks About His Father Rishi Kapoor Who Is Going Through A Rough Patch In His Life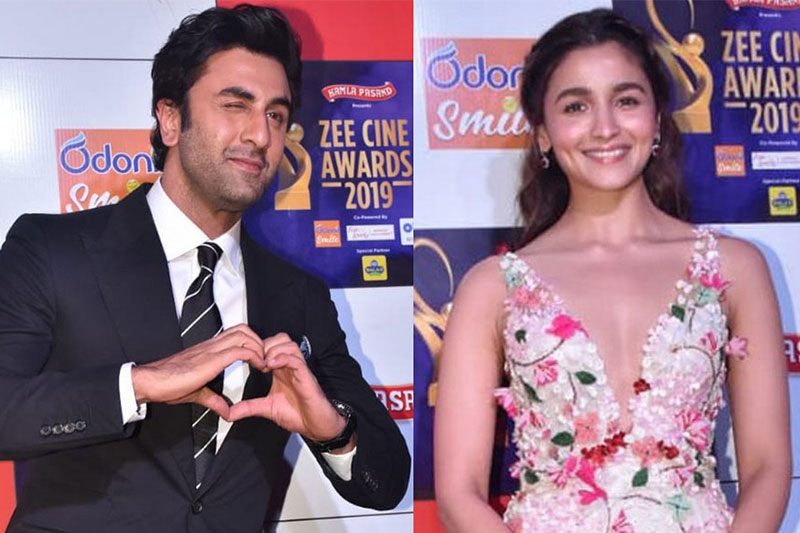 For the first time, Alia Bhatt and Ranbir Kapoor are collaborating on the silver screen in Ayan Mukherji's 'Brahmastra' which is scheduled to release on Christmas 2019. Alia and Ranbir have been in news the since they were spotted together in Sonam Kapoor's wedding last year. They both have been dating each other for more than a year ago but only a few days ago Raazi actress has made it official in an award show. In the same Award show, Alia Bhatt got emotional while presenting Best Actor Award to Ranbir Kapoor for Sanju.
Both Alia and Ranbir won the Best and Actress Awards, respectively, at the 64th Filmfare Awards 2019. In her speech Gully Boy actress, when went on stage to receive her award she declared her love for Ranbir in thank you speech.
She said, "Meghna (Gulzar), for me, 'Raazi' is you, your blood and sweat. You are my main chick. Vicky (Kaushal), without you, the film wouldn't be complete. Thank you, my mentor, Karan for being my mentor, father and my fashion police. Tonight is all about love, there, my special one, I love you Ranbir."
At the award show, Alia got emotional when she presented Ranbir Best Actor trophy for Sanju. She got a bit choked up as Ranbir spoke at length about his father Rishi Kapoor and dedicated the award "two very special people" in his life starting from father and mother Neetu.
"I've often heard when you come into some kind of crossroads in life you can really tell who you are as a person," he said while talking about his father. He also shared how his father often spoke to him about the movies and his insecurities.
1/2 Ranbir Kapoor's Speech – I would like to dedicate this award to 2 very special people in my life, starting with my father he's going through a rough patch in life & I've often heard when you come across some crossroads in life you can really tell who u are as a person…❤️👏 pic.twitter.com/KxUy0Fvnof

— RANBIR KAPOOR KINGDOM (@RanbirKingdom) March 31, 2019
"He speaks to me about his insecurity, that when he gets back, will he get to work in the movies, will people offer him films, will he be able to act in movies and that kind of inspiration and passion and madness is what brings all this to perspective," he added.
When Sanju actor was talking about Rishi Kapoor, who has been undergoing treatment in New York since last year, Alia Bhatt can be seen in the video wiping off her tears.
Also Read: Alia Bhatt Opens Up On Ranbir Kapoor's Troubled Past, Says "How Does It Matter"