Alia Bhatt shares an open letter to her sister Shaheen Bhatt and its heart-touching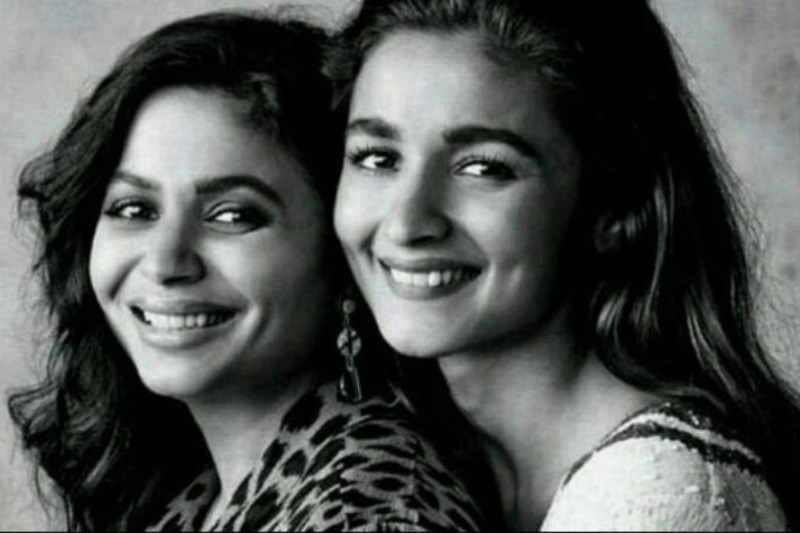 On October 11, which was World Mental Health Day, Shaheen Bhatt came up with her own book, titled I've Never Been (Un)happier. Shaheen had earlier opened up about her struggle with depression and the book is her memoir about living with depression and finding light. As a sister, Alia definitely posted a picture of her sister's book and urged her followers to read it.
Yesterday, with the help of a video, she shared her feelings after reading the book. She even shared old footage of her childhood and reminisced a day when Shaheen and Alia danced with their grandfather and mother, Soni Razdan. She says that after having a long day at work or if she is sulking, just one look at her sister's eyes lights up her heart.
She even expressed a heartfelt apology and said, "When I read your book, the book you have written with so much ease and honesty, while I struggle to write one letter to you. I feel awful. I feel terrible because despite living with you for 25 years, I have never really understood your silent moments of depression. I never recognized a snappy moment as something much bigger." She furthur adds, "Every time you refused to go out for dinner, I would think she rather sit at home and watch TV, be alone, not that you couldn't bring yourself to get out of bed."
In the black-and-white picture posted by Alia, she can be seen writing something while resting her head on another hand. She captioned the picture and wrote, "Dear Shaheen.. Somehow when I finished reading your book I couldn't tell you how I felt immediately.. Cause I felt too much.. And I don't think I could ever discuss it with you properly.. I've tried now! Link in bio.. #NeverBeenUnhappier."
Alia's eyes were brimmed with tears when she thanked Shaheen on behalf of all those who will read the book. "Thank you for educating me Shaheen, that's what you have done and taught me so much about life," further adding, "And lastly, I am sorry, I know you hate the fact that we all are saying sorry to you, take the apology because even though we love you, we understood what you were going through to this extent."
On the work front, Alia is shooting for Kalank which also stars Varun Dhawan and Brahamastra opposite Ranbir Kapoor. She also has Karan Johar's Takht in her kitty.
Also read: Watch: Kajol accidently refers to Alia Bhatt as Alia Kapoor