Alim Morani penned his debut song 'Aymo- Let Me Live' in just 4 hours: Amazing! Isn't he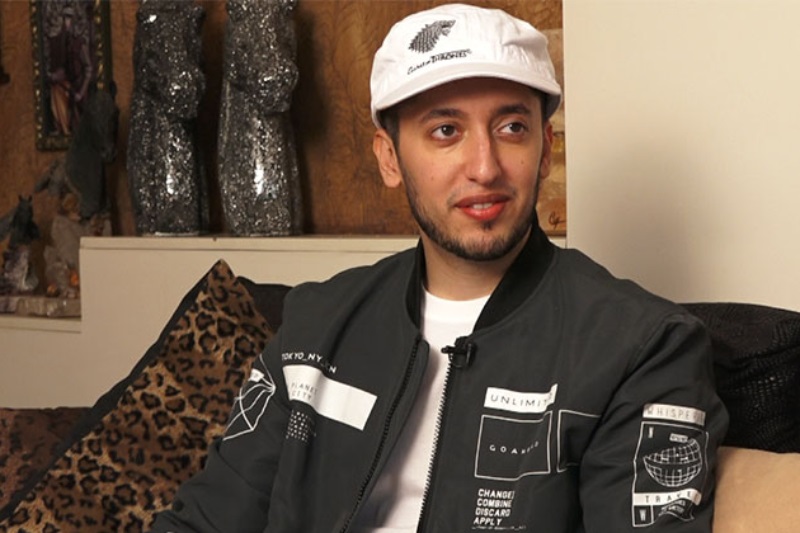 The Indian music scene is constantly evolving and we are barely keeping up. However, the youth is experimenting and breaking new barriers in music, with new genres, styles and even lyrics. One such artist in India is rapper Alim Morani. He has taken the Internet by storm with his debut single 'Let Me Live' which was released just a few days ago.
In an interview with Bollywood Bubble, Alim Morani opened up about the idea behind coming with his debut single 'Let Me Live'. Talking about the concept behind the song, the young rapper shared, "It was extremely unplanned. Believe it or not, it started with the beat actually. After listening to the beat, I got the thought and that's how I started writing its lyrics. It came from the music that's in the song. After that, everything came together organically. Whenever I hear any melody or beat, I try to catch the vibe of the song and that's how I go about it."
Alim further said, "Since I write my songs too, it depends. 'Let Me Live' actually took maybe four hours." Sharing about how he got inclined towards rap songs, Alim said, "I grew up listening to a lot of rap music. I used to collect CDs, go out and buy out every album. I was completely obsessed with it. I started off listening to Tupac, Eminem and Jazzy. Also, I listened to American rapper Fabolous, who I think is very underrated. He is one of the most consistent rappers from the 90s. So that's how I started."
Alim's debut song released just a few days back. In the first song, Alim Morani rapped his heart out as he shouts loud 'Let Me Live'. The song is all about getting over criticism of the world and live life by your choices and terms, without caring for the world.
The music video is shot in Mumbai's Film City but the way it has been shot is amazing and creditworthy. It is to be noted that the music video is produced on Alim's official YouTube handle AymoWay Music. Since the release, the music video has garnered more than 1 million views. Ever since the song 'Aymo-Let Me Live' was released, Alim Morani's social media handles are flooded with congratulatory messages.
Photo credit: Bollywood Bubble
Also Read: Alim Morani is on a roll after his debut song 'Aymo- Let Me Live'