Meet gorgeous Alisha Abdullah, India's first female racing champion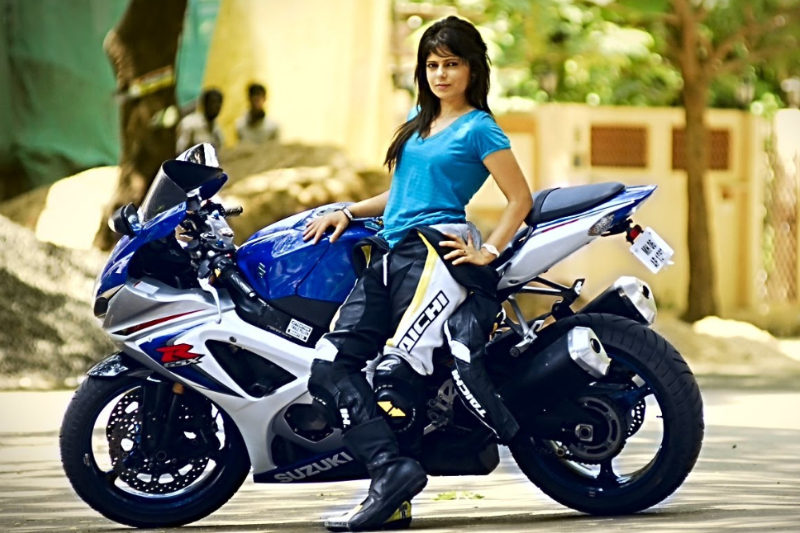 India's first female national racing champion, Alisha Abdullah, has been fascinated by racing since she was a kid. She is a multi-faceted personality, she is not only a racer but an actress and a model too.
There is no one who knows better than Alisha Abdullah how to grace magazine covers confidently. Through her beauty and talent she is taking everyone's heart by storm. She is the daughter of RA Abdullah, who is a former racer and a seven-time national champion. That's why racing runs in her blood.
Beside her racing, Alisha never fails to impress her fans with her beauty.
When Alisha was 13, she had won the MRF National Go-Karting Championship in the National Level Formula Car Racing in open class before taking up racing full-time.
She's in top-gear fashion as well and looks gorgeous in everything! She does dress up occasionally like a glam diva but she's naturally blessed with the élan of a professional model.
The Indian woman super bike racer, Alisha is a highly-respected sportswoman in India. Does she have more than 80 awards? Yes, see those awards!
Not just that, after suffering a major accident in 2010, she was back on the tracks like a true warrior.
So who's the inspiration for her athlete and fitness-freak? It's Danica Patrick, a popular racer and a model herself.
In the south film industry, Ajith is her favourite actor. When it comes to Bollywood, this one doesn't even need guesses! Of course, it's Shah Rukh Khan!
What do you think? Why isn't she getting offers for films? She is getting numbers of offers from films but she has more important plans in life to accomplish.
Apart from all these, she runs a racing academy called Alisha Abdullah Academy for Women, to train those who can't afford this expensive sport.
Also read: #MeToo: Salim Khan supports survivors, says it is better late than never