Amazon Daily Quiz Contest December 28, 2019: Answer 5 Questions And Win Sennheiser IE 80s Headphones
Amazon Daily Quiz Contest December 28, 2019: Answer 5 Questions And Win Sennheiser IE 80s Headphones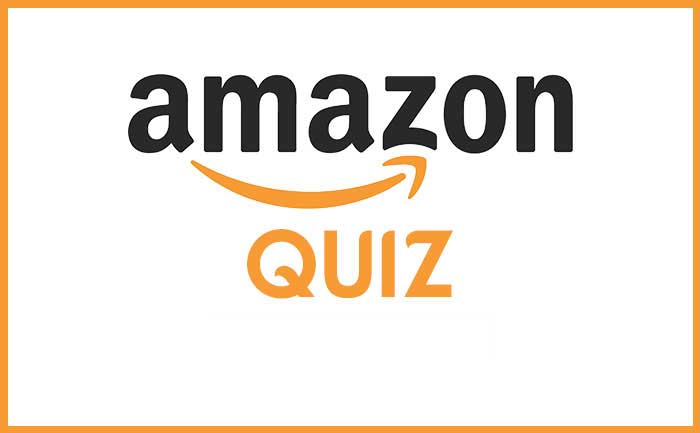 In order to be in the news or create buzz for Amazon, Amazon conducts quiz every day and offers plenty of rewards to winners. In this article, we will reveal the answers to all the Amazon daily quiz puzzles during today's QuizTime which is from 8:00 am to 12:00 pm.
Notably, Amazon Daily Quiz Contest is for only mobile users and it has already started at 8:00 am and will be close at 12:00 pm. If you want to be today's winner, then you must read this article till the end. Yes, we have provided answers of today's Amazon quiz here.
Today, Amazon is providing an option to win Sennheiser IE 80s headphones. If you want to win Sennheiser IE 80s headphones via Today's Amazon quiz, we have mentioned all the Amazon Daily Quiz answers below.
How To Take Part In Amazon Daily Quiz December 28, 2019
If you do not have Amazon App, Download it from Google Play Store OR Apple Store.
After downloading Amazon App, Sign In.
Go to Home page & scroll down until you see "Amazon Quiz 28 December" banner, tap on it.
Now just tap on start tab to play the Amazon Quiz.
Amazon Quiz 28th December 2019 Answers Win Sennheiser IE 80s headphones
Question 1 : Birds of Prey is an upcoming movie featuring which of these comic book characters as the main protagonist?
Ans :- Harley Quinn
Question 2 : Who is the only Indian cricketer to take two international ODI hat-tricks?
Ans :- Kuldeep Yadav
Question 3 : Stadia from Google is a new cloud-based service offering what to customers?
Ans :- Gaming
Question 4 : Shashi Tharoor won the Sahitya Akademi Award 2019 in English category for which book?
Ans :- An Era of Darkness
Question 5 : Who among these will publish an anthology of the writings of Guru Nanak Dev in world languages to mark his 550th birth anniversary?
Ans :- UNESCO