Amazon Quiz Answers Today For 30th April 2020: Win Rs 10,000 Amazon Pay Balance
Get answers to Today (April 30, 2020)'s Amazon Quiz and claim Rs 10k Amazon Pay Balance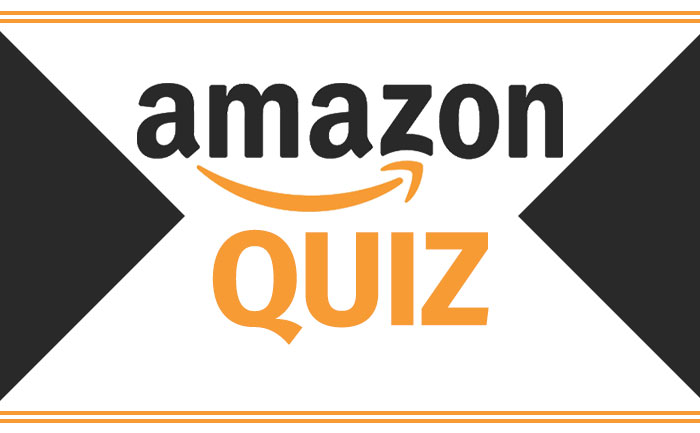 Amazon India is back with its interesting mobile app quiz to keep its millions of customers entertained when the entire world is facing the wrath of Coronavirus. Like every day, Amazon India is offering an opportunity to its users to claim the reward.
Amazon India provides an opportunity to win gadgets and Amazon Pay Balance via its mobile app quiz. If you answer today (April 30, 2020)'s five general knowledge questions correctly, you will be eligible to win Rs 10,000 Amazon Pay Balance.
If you want to participate in today's Amazon quiz and claim Rs 10,000, do it quickly as you only have a very little time left. You can only participate in Today's Amazon Quiz by 12:00 noon.
Making it easier for our millions of readers, we have updated today's Amazon Quiz questions with correct answers on our site. Get answers to Today's questions and Win Rs 10k.
30th April 2020 Amazon Quiz Answers – Win Rs 10,000 Amazon Pay Balance
Q1- Which of these is a real time statistics website owned and operated by Dadax, which has come to prominence during the COVID-'I 9 outbreak?
Ans – Worldometer
Q2- 'Innovate for a Green Future' is the 2020 slogan for which day that is to be observed on April 26th?
Ans – World Intellectual Property Day
Q3- Every bowler wants to see the bails/stumps flying through the air after the ball has been delivered. What happens when the ball hits the stump directly from the bowler?
Ans – Bowled
Q4- In which country would you find Uluru or Ayers Rock, a large sandstone rock formation surrounded by springs, waterholes, rock caves and ancient paintings?
Ans – Australia
Q5- Which of these personalities were an Indian diplomat and the first female president of the United Nations general assembly?
Ans – Vijaya Lakshmi Pandit
Amazon Quiz Contest Details
Amazon Quiz Today's Prize: Rs 10,000 Amazon Pay Balance
Amazon Quiz Timing: 8:00 am to 12:00 noon (IST)
Amazon Quiz Contest Date: 30th April 2020
Amazon Quiz Contest Winner List: 31st May 2020
Number Of Winners: 5
How To Participate In Today's Amazon Quiz Contest
If you do not have Amazon App, Download it from Google Play Store OR Apple Store.
After downloading the Amazon App, Sign In.
Go to Home page & scroll down until you see "Amazon Quiz 30th April" banner, tap on it.
Now just tap on start tab to play the Amazon Quiz