Amazon Quiz 28 April 2020 Answers: Win Canon M200 Mirrorless Camera
Get answers to Today (April 28, 2020)'s Amazon Quiz and win Canon M200 Mirrorless Camera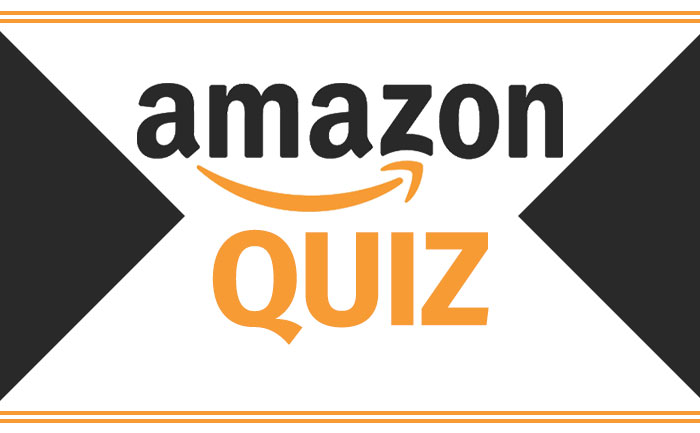 Amazon India has come up with yet another interesting Mobile app quiz offering an amazing opportunity to win Canon M200 Mirrorless Camera. When the entire world is facing the wrath of Coronavirus, Amazon India keeps hooked on its millions of users via Amazon Mobile app quiz.
In Today (28th April 2020)'s Amazon Quiz, the e-commerce site giving an opportunity to win Canon M200 Mirrorless Camera. Yes, if you managed to answer today's five general knowledge question correctly, you will be eligible to claim the reward. If you want to participate in today's quiz, do it quickly as you only have a very little time left. You can only take part in Today's Amazon Quiz by 12:00 noon.
Making it easier for our millions of readers, we have updated today's Amazon Quiz questions with correct answers on our site. Get answers to Today's questions and win Canon M200 Mirrorless Camera.
28 April 2020 Amazon Quiz Answers – Win Canon M200 Mirrorless Camera
1. For a song, along with band BTS, which singer holds the Guinness Record for the most-viewed YouTube video in a 24 hour period?
Answer: Halsey
2. In the Amazon Prime series, Panchayat who plays the role of the official Pradhan of the village, Phulera?
Answer: Neena Gupta
3. 'Houston, We've Had a Problem' – is a phase associated with which NASA mission that recently celebrated its 50th anniversary?
Answer: Apollo 13
4. The Ministry of Tourism in India has launched a new webinar series called _______?
Answer: Dekho Apna Desh
5. Which country is scheduled to host the 2020 edition of the Asian Boxing Championships?
Answer: India
Amazon Quiz Contest Details
Amazon Quiz Today's Prize: Canon M200 Mirrorless Camera
Amazon Quiz Timing: 8:00 am to 12:00 noon (IST)
Amazon Quiz Contest Date: 28th April 2020
Amazon Quiz Contest Winner List: 30 April 2020
How To Participate In Today's Amazon Quiz Contest
If you do not have Amazon App, Download it from Google Play Store OR Apple Store.
After downloading the Amazon App, Sign In.
Go to Home page & scroll down until you see "Amazon Quiz 28th April" banner, tap on it.
Now just tap on start tab to play the Amazon Quiz