Amazon Quiz 29 April 2020 Answers: Win LG W30 Pro
Get answers to Today (April 29, 2020)'s Amazon Quiz and win LG W30 Pro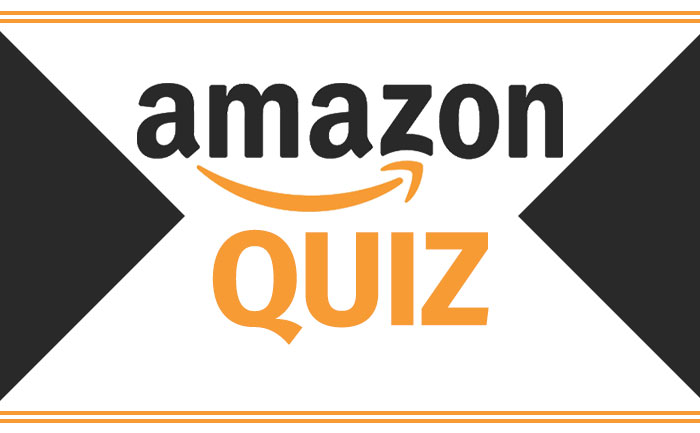 Amazon India is back with a lucrative mobile app quiz providing an opportunity to Win LG W30 Pro. Yes, you read that right. If you managed to answer today (April 29, 2020)'s five general knowledge questions, you will be eligible to claim Win LG W30 Pro.
If you want to take part in today's Amazon quiz, do it quickly as you only have a very little time left. You can only participate in Today's Amazon Quiz by 12:00 noon.
Making it easier for our millions of readers, we have updated today's Amazon Quiz questions with correct answers on our site. Get answers to Today's questions and Win LG W30 Pro
29 April 2020 Amazon Quiz Answers – Win LG W30 Pro
Q1. NASA's Juno spacecraft recently captured a stunning image of the northern regions of which solar body and its swirling, chaotic atmosphere?
Answer – Jupiter
Q2. The Red Guardian is a character to be introduced to the MCU in the Black Widow movie. In which country was he born?
Answer – Russia
Q3. How do we better know the Korean candy Ppopgi? (Hint: A famous coffee trend currently running all over social media)
Answer – Dalgona
Q4. The recently launched book, 'Shuttling to the Top' is the biography of which Indian sportsperson?
Answer – PV Sindhu
Q5. Which famous actor born on April 24th in Gajanur, was also known as Nata Saarvabhouma (emperor of actors)?
Answer – Dr Rajkumar
Amazon Quiz Contest Details
Amazon Quiz Today's Prize: LG W30 Pro
Amazon Quiz Timing: 8:00 am to 12:00 noon (IST)
Amazon Quiz Contest Date: 29th April 2020
Amazon Quiz Contest Winner List: 30 April 2020
How To Participate In Today's Amazon Quiz Contest
If you do not have Amazon App, Download it from Google Play Store OR Apple Store.
After downloading the Amazon App, Sign In.
Go to Home page & scroll down until you see "Amazon Quiz 29th April" banner, tap on it.
Now just tap on start tab to play the Amazon Quiz