Amazon Quiz 7 April 2020 Answers Revealed: Win Bose Sound Touch 20 Speakers
Get answers to Today (April 7, 2020)'s Amazon Quiz and win Bose Sound Touch 20 Speakers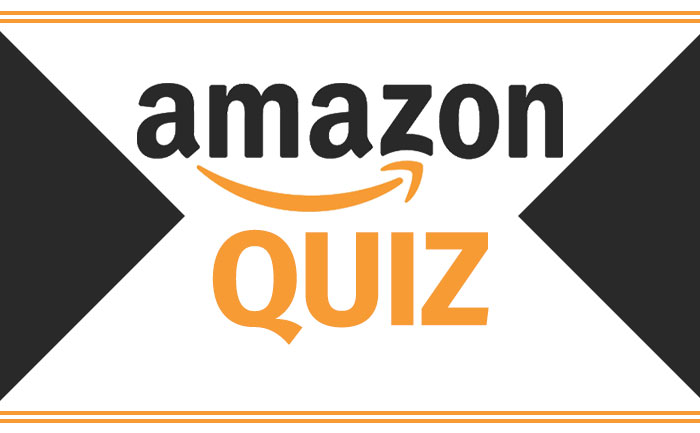 Amazon India app quiz has become extremely popular nowadays. In order to keep customers hooked to its e-commerce site, Amazon India conducts quiz on a daily basis and provides an opportunity to win free gadgets and Amazon Pay Balance.
In Today's Amazon Quiz, Amazon India is offering a chance to win Bose Sound Touch 20 Speakers to those who answer five general knowledge questions correctly. If you want to claim Bose Sound Touch 20 Speakers, you have a very little time left to join today's quiz contest.
Making it easier for our millions of users, we have updated today's Amazon Quiz questions with correct answers on our site. Get answers to Today's questions and win Bose Sound Touch 20 Speakers.
7 April 2020 Amazon Quiz Answers – Win Bose Sound Touch 20 Speakers
Question 1: What term did PM Narendra Modi use to urge people of India to stay indoors amid the COVID-19 situation on March 22nd?
The Answer is- Janata Curfew
Question 2: Which city is scheduled to be the host of the 2024 Summer Olympics?
The Answer is- Paris
Question 3: SDMC is a disaster management agency of which of the following organisations?
The Answer is- SAARC
Question 4: More than 900 scripts of which famous lokanatya from Karnataka were digitized and made public recently?
The Answer is- Yakshagana
Question 5: 'Friends, Voters, Countrymen', 'The Dream of Rome', 'The Churchill Factor' are books by the Prime Minister of which country?
The Answer is- UK
Amazon Quiz Contest Details
Amazon Quiz Today's Prize: Bose Sound Touch 20 Speakers
Amazon Quiz Timing: 8:00 am to 12:00 noon (IST)
Amazon Quiz Contest Date: 7th April 2020
Amazon Quiz Contest Winner List: 30 April 2020
How To Participate In Today's Amazon Quiz Contest
If you do not have Amazon App, Download it from Google Play Store OR Apple Store.
After downloading the Amazon App, Sign In.
Go to Home page & scroll down until you see "Amazon Quiz 7th April" banner, tap on it.
Now just tap on start tab to play the Amazon Quiz