Amazon Sued By New York For Failing To Protect Workers From COVID-19
New York AG sues Amazon for 'flagrant disregard' for health and safety of workers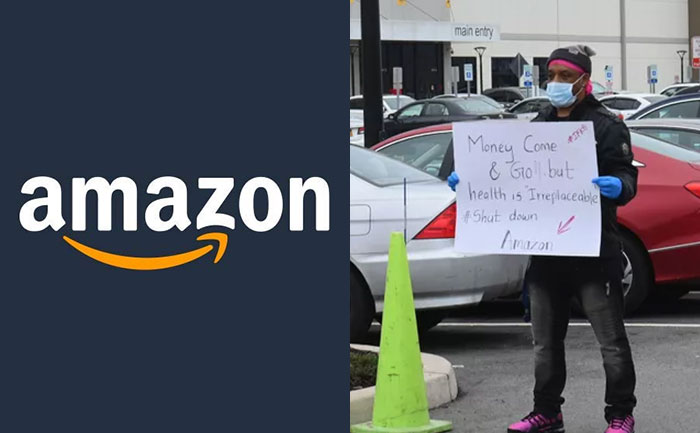 New York Attorney General Letitia James has sued Amazon. She has alleged that the e-commerce giant has failed to give adequate protection to its warehouse workers during COVID-19 Pandemic. The lawsuit comes just three days after Amazon filed a lawsuit against James. Amazon had alleged that James was overstepping her authority in trying to regulate the company's workplace safety responses.
The state alleges in its suit that, "Amazon's extreme profits and exponential growth rate came at the expense of the lives, health and safety of its frontline workers."
In the complaint filed by the Attorney General in Supreme Court she has alleged that throughout the pandemic, Amazon has failed to comply with its obligation to institute adequate measures to protect its workers. She further added Amazon's flagrant disregard for health and safety of their workers has threatened serious illness and harm to them. It also poses a danger to the general public's health.
The lawsuit filed by Letitia also requires Amazon to change its employee safety policies, conduct training and undergoing monitoring. It also seeks compensation for Amazon employee Smalls and Derrick Palmer. They were fired after he raised safety concerns at Amazon's JFK8 centre.
Amazon has been facing scrutiny for long now. over its treatment of warehouse and delivery workers. Nearly 20, 000 of its workers tested positive between March 1 and September 19. The company had shared this information in October.
Also Read: Amazon CEO Jeff Bezos To Step Down From His Position To Become New Executive Chairman