Amit Shah: BJP makes India, Congress breaks India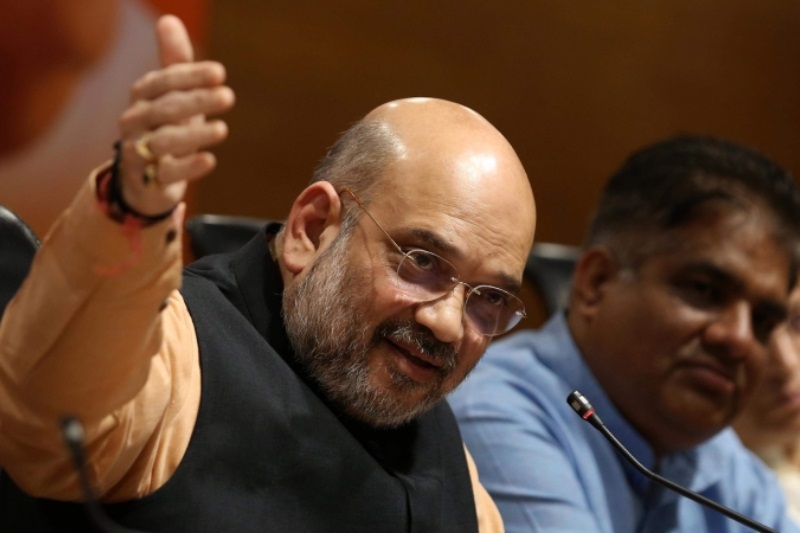 Eying on 2019 Lok Sabha elections, the Bharatiya Janata Party organised a National Executive Meet on Sunday in the national capital. Calling the 'mahagatbandhan' and eyewash and BJP chief Amit Shah attacked Congress by saying that their party works for 'making India' while the Congres works for 'breaking India'.
Quoting the party president, Union Defence Minister Nirmala Sitharaman accused the Congress of supporting the arrested activists  — on allegations of helping the Maoists — for political gain. She also quoted Shah's congratulations to the Maharashtra governments for arresting the people allegedly involved in inciting the Bhima Koregaon violence.
Drawing the focus line for the upcoming polls, Shah was of the opinion that BJP would return in 2019 with a "bigger majority than what it got in 2014". According to Sitharaman, Shah had asked the party members to build a narrative around development and nationalism all around the country and paint the opposition as 'Urban Naxals' synthesizers.
Reading out the official statement of Shah, Sitharaman said that the country will remember Congress as "disruptionists"  and added that the country will not forgive them for what they did in the parliament. She read that "People will never forgive it (Opposition) for this crime".
As per to the plan, the party will organise various events on Mahatma Gandhi's birth anniversary on October 2. Also, the party is planning to observe September 28 as "Shaurya Diwas", remembering the success of surgical strikes conducted by the Indian Army in 2016. Adding on, the party will also observe "sewa saptah" or service week between September 17 and 25, the statement added.
ALSO READ: Amit Shah to lead BJP in 2019 Lok Sabha elections