Amnesty India: Govt treating human rights organisations like criminal enterprises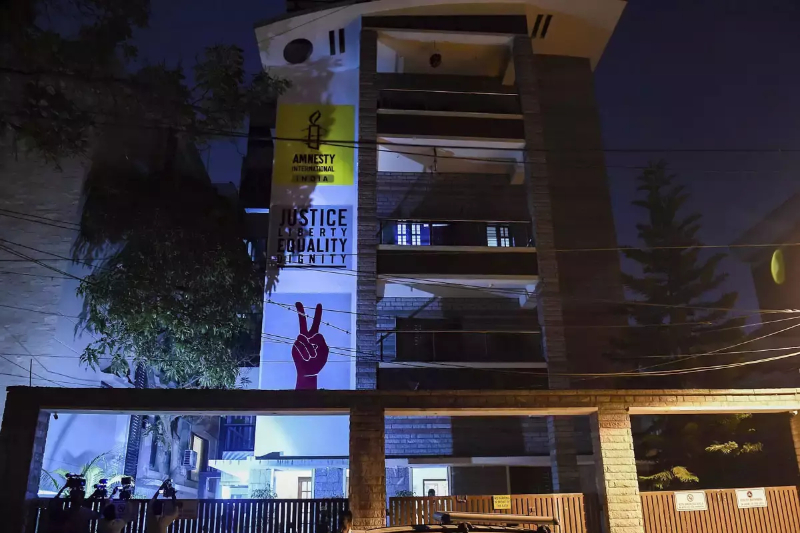 Following the raids conducted by Enforcement Directorate (ED) on Amnesty International India, the human rights watchdog on Friday asserted that it has become the latest target of the government's assault on civil society.
In a statement, Amnesty India said, "Government authorities are increasingly treating human rights organisations like criminal enterprises." "As an organisation committed to the rule of law, our operations in India have always conformed with our national regulations. The principles of transparency and accountability are at the heart of our work," the statement added.
Amnesty India further noted that the Enforcement Directorate's questioning focussed on the relationship between Amnesty International India Private Ltd and Amnesty International India Foundation. "The Enforcement Directorate has alleged that Amnesty India bypassed the Foreign Contribution Regulation Act to float a commercial entity – Amnesty International India Private Ltd," the statement read.
The statement said most of the documents asked for during the search were available in the public domain or were already filed with the relevant authorities. It said details of the organisation's current structure, which was also the focus of the questioning, has been available on its website since 2014.
Ahead of the searches, authorities leaked a cache of the organisation's internal documents marked 'secret', which appear to cast Amnesty India's operations 'as a dark web of intrigue', the statement concluded.
Notably, the statement from Amnesty International India comes a day after the Enforcement Directorate conducted searches at two locations of its offices and froze their bank accounts regarding a foreign exchange contravention case.
Also Read: Gauri Lankesh murder: Dangerous time to speak truth in India, says Amnesty International