Amrish Puri's 87th Birth Anniversary, Google Doodle Remembers the Iconic Bollywood Villain
Amrish Puri passed away on December 27, 2004, due to myelodysplastic syndrome.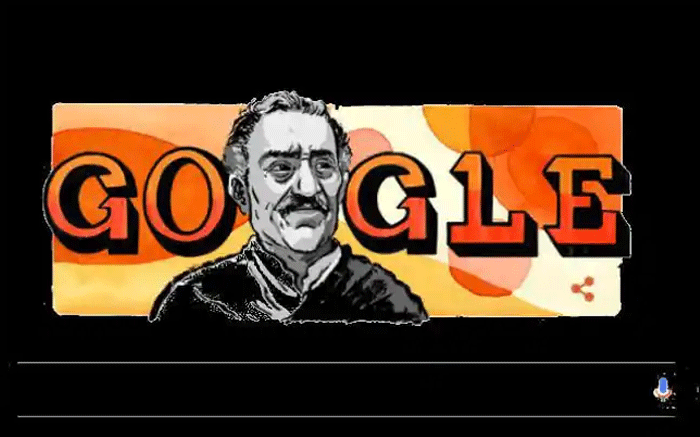 Amrish Puri was a legendary Indian actor, who breathed his last on 27th December 2004. It's been many years, Amrish Puri had left for heavenly abode but he is still known by his most famous or popular Bollywood dialogues. Yes, Puri was not only famous in India but he was quite popular in overseas. He had played Mola Ram in Steven Spielberg's Hollywood film Indiana Jones and the Temple of Doom (1984).
It is June 22, the birth anniversary of Mogambo (Amrish Puri). Yes, the 87th birthday anniversary of Amrish Puri is even celebrated by Google's Doodle. Yes, Google has dedicated its doodle to Amrish Puri and it will be available till 12:00 pm today.
We all know Puri does not need any introduction in Hindi film industry as he is touted to be one of the best villains in the history of Bollywood cinema. From Hum Paanch to Mr India, his outstanding laugh and protagonist role made the character alive.
Apart from playing the role of villain, Puri has played positive roles in several Bollywood films such as Dilwale Dulhaniya Le Jayenge, Phool Aur Kaante, Gardish, Pardes, Virasat, Ghatak, China Gate and Mohabbatein. He received the Filmfare Best Supporting Actor award for Meri Jung and Virasat.
in Dilwale Dulhaniya Le Jayenge,  Puri portrayed the role of a protective father who despite living in London for years hadn't forgotten his roots. Puri's line 'Ja Simran Jaa, Jee Le Apni Zindagi' is considered iconic in Bollywood's dialogue history and still remembered today.
Amrish Puri had worked in over 400 films in over half a dozen languages—including Hindi, Marathi, Kannada, Punjabi, Malayalam, Telugu, Tamil, and English. But he is popularly known for Hindi Cinema. How can we forget the character of Mogambo in the 1987 cult classic Mr India, Puri's deep-voiced delivery of the dastardly line "Mogambo Khush Hua" ("Mogambo is pleased") would become his signature.
Born on 22nd June 1932, Puri passed away on December 27, 2004, after suffering from myelodysplastic syndrome. However, the actor still lives on in our hearts.
Also Read: 100 Most Famous Bollywood Dialogues