Amritsar blast: CM Amarinder Singh announce Rs 50 lakh reward for information on suspects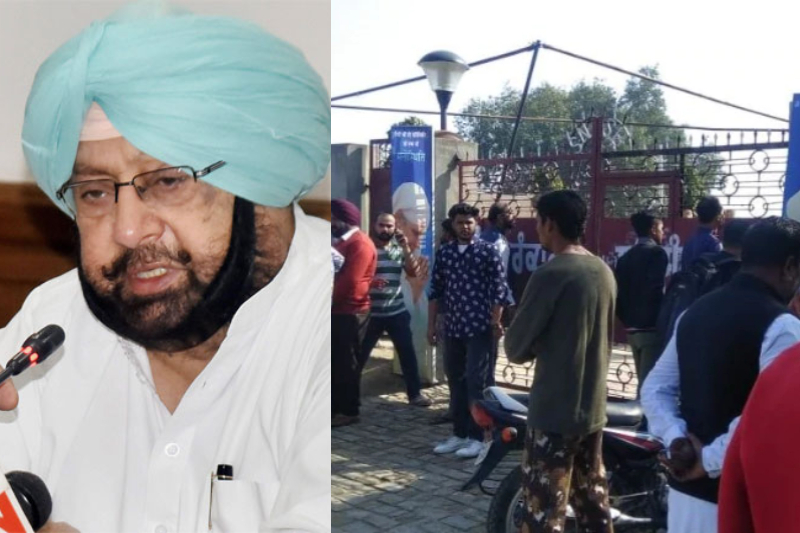 Punjab Chief Minister Amarinder Singh on Monday announced a reward of Rs 50 lakh for anybody providing information on those involved in a grenade attack that took place in Rajasansi area of Amritsar.
Notably, the announcement comes a day after three people were killed and 20 others injured in a grenade attack on a Nirankari congregation in Rajasansi area in Punjab's Amritsar district.
Assuring the identity of the informer to be kept secret, officials said that the information can be provided on the Punjab Police helpline – 181. The officials further added that the chief minister will visit Amritsar later in the day.
On Sunday night, a team of National Investigation Agency (NIA) visited the blast site and held discussions with the top brass of the Punjab Police.
Three persons, including a preacher, were killed and over 20 injured after two-motorcycle borne men threw grenade on a religious congregation on the city outskirts in Amritsar.
According to a report published in Times Now, HE-36 series grenade was used by the attackers. HE-36 grenade is a part of the arsenal normally used by the Pakistani Army. It is a hand grenade that creates smoke and a bang on an explosion, causing fear and panic.
According to reports, every Sunday, thousands of devotees gather at the hall to offer prayers, kirtan. The incident happened at the site which is located just eight kilometres from the Amritsar airport.
Also Read: Amritsar: Three killed, 10 injured in blast at prayer hall, 4 critical