Andhadhun movie review: Ayushmann Khurrana, Radhika Apte and Tabu-starrer is mounted with unexpected twists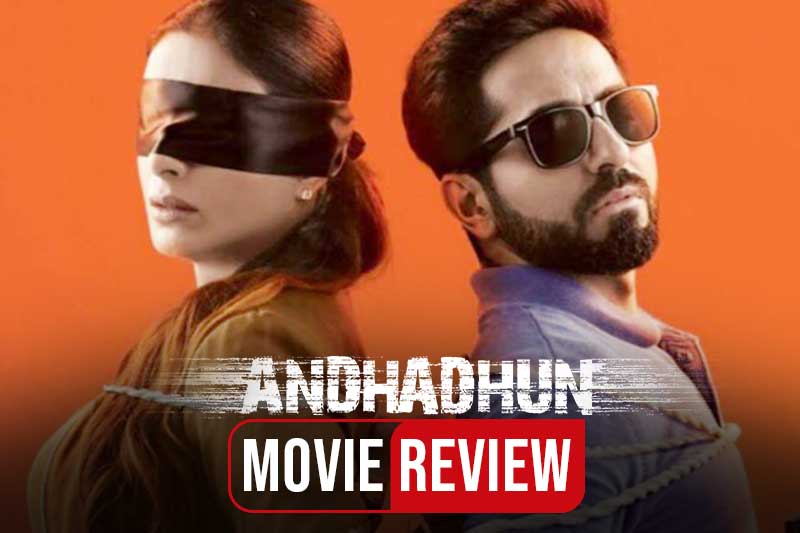 Cast: Tabu, Ayushmann Khurrana, Radhika Apte, Anil Dhawan, Manav Vij, Chhaya Kadam, Ashwini Kalsekar, Zakir Hussain, Pawan Singh, Kabir Sajid
Director: Sriram Raghavan
Rating: 3.5/5
The trailer itself kept us on the edge of our seats. Being a suspense-thriller Ayushmann Khurrana plays the role of a blind musician who is trying desperately to complete a tune. Ayushmann is frustrated with the stereotypical expectation that a disability sharpens the creative mind because he is not being able to find any inspiration to complete the tune. Enters Sophie, Radhika Apte, who is unmoved by his struggle and she tells him that incompleteness is what with some things end.
The best part about the film is that apart from being a suspense thriller, the film is also packed with a healthy dose of dark humour. Raghavan's voice is such that even during morbid scenes, where someone dies, you cannot help but chuckle. His style of comedy is devoid of gags and overacting. There are too many unexpected twists and turns, just like an Abbas Mastan film.  Few musical instruments can match the piano in its ability to build up an atmosphere of intrigue. Soulful, robust and sharp, it is a constant companion to the twists and turns in this movie.The music, like the film in its entirety, is a tribute to 1970s Hindi cinema.
Ayushmann Khurrana shines the brightest and he is ably supported by Tabu. The rest of the cast does their job well, but you feel a little cheated to see a talented actress like Radhika Apte play such an inconsequential role.
If you plan to watch Andhadhun in the theatre, make sure you are not late so that you do not miss the prologue or the old-fashioned credits, along with the bizarre statement accompanying them on screen and the tribute to Vividh Bharti's Chhaya Geet and Doordarshan's Chitrahaar. It all counts, as does every second and millisecond of the unpredictable, crazy ride that follows.
Also read: Andhadhun new song Aap Se Milkar potrays budding romance between Ayushmann Khurrana and Radhika Apte