Anil Kapoor Will Come Out Looking Like A 25 Year Old Post Coronavirus Lockdown: Rhea Kapoor
Rhea and Sonam Kapoor have been googling and cooking during the lockdown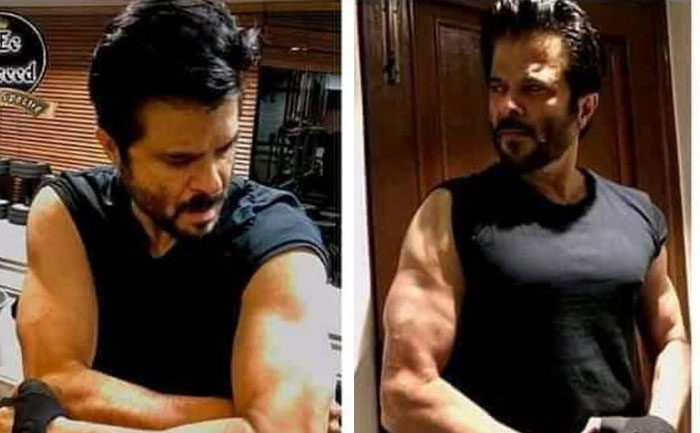 Rhea Kapoor has shared a hilarious Instagram post regarding her dad Anil Kapoor. However, we are pretty sure that the chances of her prediction coming true are fairly high. Actor Anil Kapoor has been utilizing his time in the lockdown with some serious gym time. He has been setting high fitness goals for those around. The actor is known for his love of fitness and looks remarkable younger than his age.
However, his daughters Rhea and Sonam Kapoor have decided to indulge a little during the lockdown. They have been googling and cooking up a storm of delicious recipes. Sonam Kapoor recently impressed her mother in law, Pooja Ahuja, with her baking skills.
Now, Rhea Kapoor has taken to Instagram to start a funny back and forth with her father Anil Kapoor. She shared a couple of photos of the actor in the gym with a witty caption. She wrote, "Ugh. Parents. Always throwing their biceps in your face, am I right? Meanwhile, I am googling biryani recipes. And that, my friends, is what we call balance."
In addition, she also posted a collage of Anil Kapoor working out in the gym on her Instagram story. She stated that the actor might come out of the lockdown looking like a 25-year-old at the rate he is going. Meanwhile, she was googling sweet potato fries.
She wrote, "I saw you causing a stir @anilskapoor while I google 'sweet potato fries amchur'"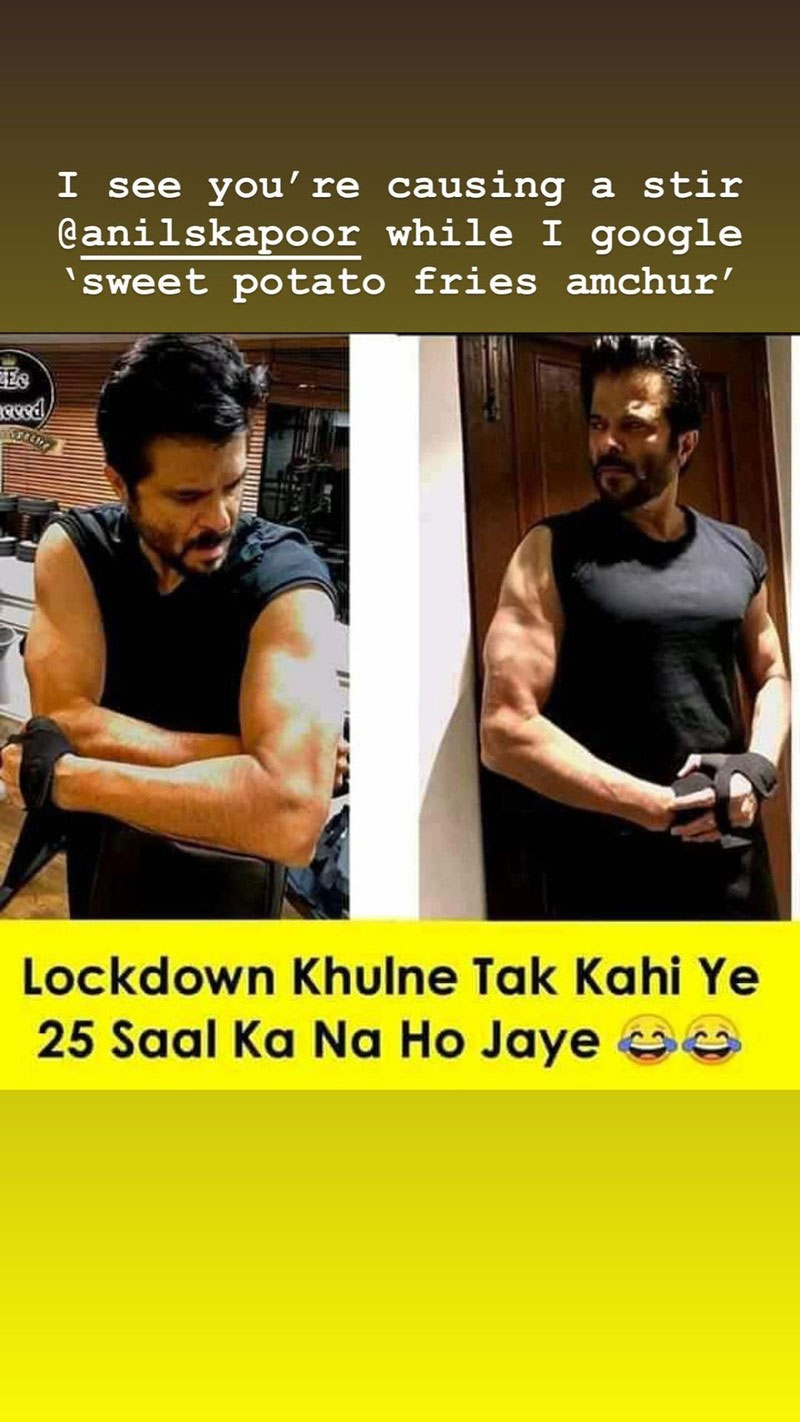 However, Daddy Kapoor was quick with a rejoinder. "I can't wait to try those sweet potato fries amchur post my workout @rheakapoor."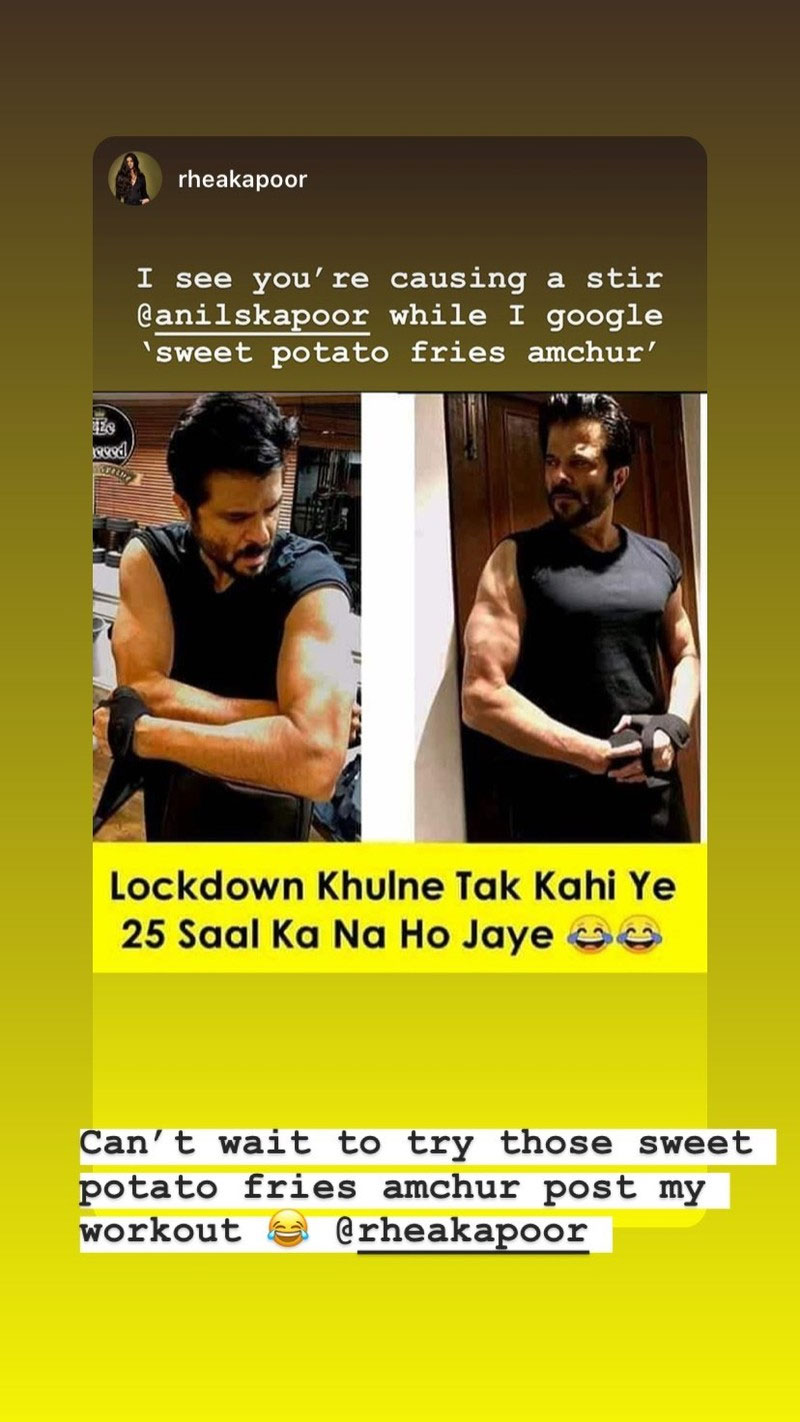 Anil Kapoor was last seen in Mohit Suri's Malang.