Another attack in India with magnitude similar to 26/11 from Pakistan will lead to war: Observers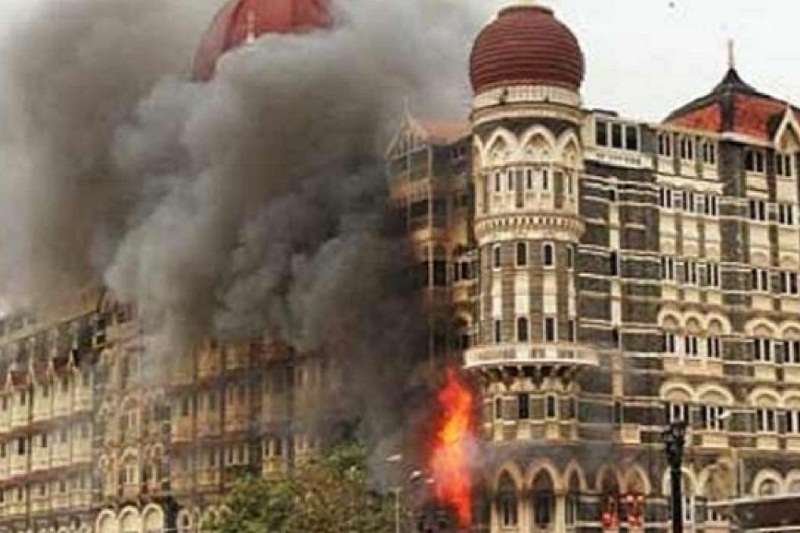 Ahead of the 10th anniversary of 26/11 Mumbai terror attack, the scholars, former diplomats and US officials have said that another terrorist attack in India originating from Pakistan could easily escalate into a regional war.
Notably, around 166 people including Americans were killed in the massive attack carried out by Pakistan-based Lashkar-e-Taiba (LeT) terrorists. While nine of the attackers were killed by police, the lone survivor Ajmal Kasab was captured and hanged after handed down death sentence by Supreme Court.
However, perpetrators of the 26/11 attack, including its mastermind and banned Jamat-ud Dawa (JuD) chief Hafiz Speed continue to roam freely in Pakistan, which indicates that Islamabad is not at all serious in bringing them to justice. On the other hand, the US has offered a $10 million reward for information that brings Saeed to justice.
Unfortunately, the 26/11 attack case has entered into the 10th year but none of its seven suspects in Pakistan has been punished yet.
Talking to news agency PTI, former Central Intelligence Agency (CIA) official Bruce Riedel said, "The victims of 26/11 have yet to see the masterminds of the attack in the LeT and the Inter-Services Intelligence (ISI) face justice; unfortunately, that is virtually impossible in Pakistan."
Riedel also believes that another terror attack in India of similar magnitude would result in a war between the two countries. "If another attack of this magnitude occurs, there will be war," he added.
Meanwhile, Pakistan's former envoy to the US Husain Haqqani said, "With US-Pakistan relations in a tailspin and hawkish attitudes dominating the subcontinent, one cannot predict if and how the situation would be controlled in the event of another major terrorist attack in India, with clear linkages to groups in Pakistan."
Haqqani further asserted that Pakistan must fulfill its promise of acting against the masterminds of the 26/11 attack. He said, "That it has chosen to let them operate freely raises the justifiable concern that Pakistan's deep state does not want to deter or punish terrorists responsible for attacks in India."
"In 2008, Pakistan's promise of acting against the LeT and those involved in the Mumbai attack prevented escalation of India-Pakistan hostilities. The US also helped calm things down by sharing intelligence with both Pakistan and India," he added.
Anish Goel, who was director of South Asia in the National Security Council of the White House at the time of the 26/11 attack, told PTI, "The India-Pakistan war was a primary concern and a primary scenario that we wanted to avoid."
Noting that there was a lot of pressure on then PM Manmohan Singh "to react kinetically", Goel said then US president George Bush and secretary of state Condoleezza Rice had to make a lot of efforts including several phone calls to New Delhi, Islamabad and leaders of several American allies to prevent such a scenario.
"Bush was very concerned, and got on phone with Dr Singh immediately, offering condolences and urging restraint," he said. "There's a lot of public pressure. I think prime minister Singh himself was showing a lot of restraint and was not inclined to do a counter attack right away, but there was a lot of political pressure on him to do so," Goel added.
"The US, I believe — I don't know for sure, you have to ask the Indian government to know — having counseling or urging him to show restraint, gave him some sort of political leeway and maneuverability to resist the domestic political pressures from those calling for a quick counterstrike on Pakistan," he said, adding that at no point there was any evidence of military mobilisation.
"There was a sense of nervousness in the then Bush administration about a possible nuclear war in South Asia. The Mumbai terror attack started a day before Thanksgiving – a national holiday in the US – and did not end till Sunday, the last day of the long weekend. Bush not only held situation room meeting on Saturday, but also mobilised his entire administration to try and prevent escalation of the tension," Goel said.
On the other hand, a senior former Obama administration official said that if another attack would have happened like that, it would quickly escalates into a regional war.
"The current government of Prime Minister Narendra Modi has already taken a tough line against Islamabad including a surgical strike," the official said on anonymity.
"I could certainly foresee a situation where PM Modi escalates those quite a bit in response to the terrorist attack. Then for the US government, I just don't know if the Trump administration would counsel restraint the way the Bush administration did," he said.
"The Trump administration might say Indians are justified," he said. "Not only are we not going to stop you, but we're going to help you. I don't know that they would do, but I don't know if they would carry the same message of constraints," he added/
"So, when you're talking about what could happen in the region, if there was another Mumbai attack after the Pakistanis have promised there's no terrorists operating in our country and we're going after all of them, I could see a scenario which quickly escalates into a regional war," the former official concluded.
Also Read: Jammu and Kashmir: 6 terrorists and one soldier dead in Shopian encounter