Anup Jalota: Jasleen Matharu lied about her relationship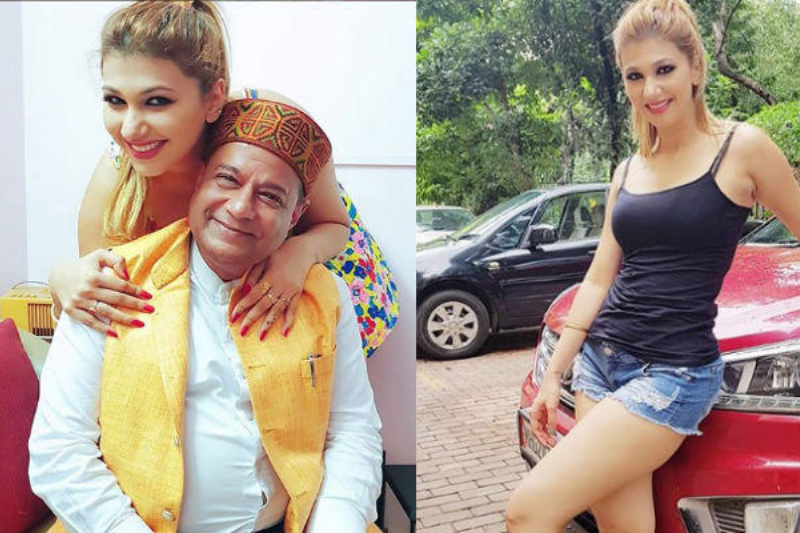 There is no doubt Gazal singer, Anup Jalota and Jasleen Matharu's love story has gone wrong almost at all levels. Since Anup Jalota denied being in a relationship with Jasleen, and being evicted from the Bigg Boss house, he has been sharing how he was shocked when Jasleen called him as her boyfriend instead of guru.
While talking to media, Anup Jalota said that there is no romantic relationship between Jasleen and me. We merely share a musical relationship. He said that he is her teacher and she is his student.
Jalota held a press conference with Jasleen's dad Kesar Matharu and declared that Jasleen faked a relationship with him.
Anoop Jalota further asserted that there was nothing like that between them and that he would love to do a kanyadaan for her in future. While Anup is making these revelations outside the house. Anup Jalota's revelation does not seem to affect Jasleen's stand inside the house.  She kept on harping on the fact that her boyfriend has left and she is alone in the house, unaware of what was happening outside the house.
When Shilpa Shinde came in the house as a celebrity guest along with Vikas Gupta told Jasleen the truth. She was shocked and kept on muttering that she never expected this would happen. She also said that she doesn't understand why Anup took a turn in front of her father and media. She was equally worried about her dad being upset.
It is likely that her father Kesar Matharu will be visiting the house soon. "We didn't have the time to clarify or talk about it so I decided to go with the flow till the time we are in the house."  Anup Jalota said.
Also read: Bigg Boss 12: Anup Jalota denies dating Jasleen Matharu, says makers scripted affair