Apple employee shot dead by UP police for not stopping car; wife demands CBI enquiry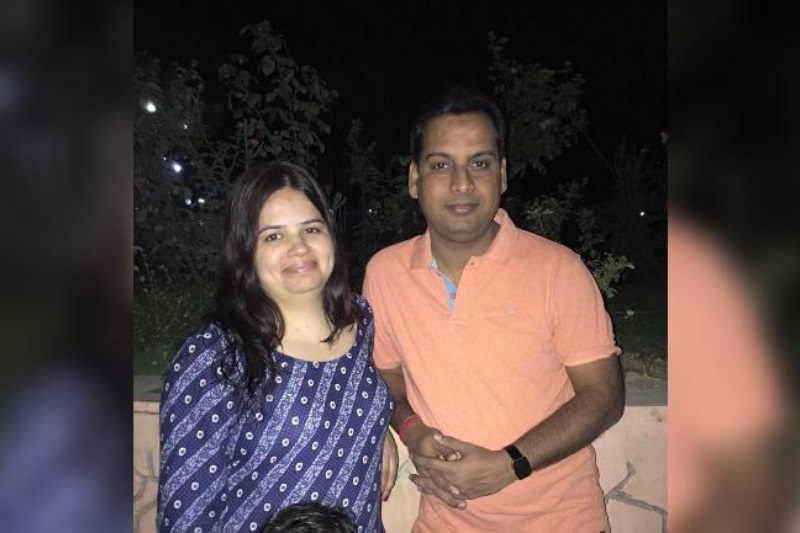 A sales employee of multinational technology company Apple was shot dead on Saturday in Lucknow by a constable of the Uttar Pradesh police. Allegedly, the techie refused to stop his SUV car for checking at the call of the policemen who were on patrol duty.
The victim was identified as Vivek Tiwari. He was dropping his colleague Sana Khan home when the incident took place near the Gomti Nagar extension area in the early hours of Saturday between 1:30 am and 1:45 am. Lucknow SSP Kalanidhi Naithani said that a murder case has been lodged against the two constables, Prashant Chaudhary and Sandeep. He added that the two had been found guilty of "excessive use of force." The constables have been arrested.
UP DGP OP Singh has constituted a SIT under IG Lucknow to probe the case after the victim's family demanded a CBI probe into the incident. He alleged that the police were trying to cover up the incident. ADG Law and Order Anand Kumar said the autopsy report of the victim established that he died due to a gunshot injury on his chin.
The policeman who was on patrol duty claimed that he fired at the car in self-defence as it tried to run over his motorbike. According to the FIR filed by Ms Sana Khan, the victim's colleague, Mr Tiwari had parked the SUV near the City Montessori School when two policemen approached them.
As per a report in The Hindu, the FIR read, "We tried to avoid them but they tried to stop us and then I suddenly felt that a bullet was fired. Our car moved forward and collided with the wall of an underpass. Vivek was bleeding heavily from his head." After being fired at, Mr Tiwari reportedly lost control of the vehicle and rammed it into an underpass wall. He was rushed to a hospital where he succumbed to his injuries.
Ms Khan said that Mr Tiwari did not stop the car because he thought it was not wise to stop a car in an isolated place with a woman inside. Prashant Chaudhary, the constable who fired the bullet with his service weapon, said that he found the vehicle to be "suspicious" and claimed that the car tried to run over him when he waved at it to stop. The daily quoted Prashant saying, "The car was closed and its headlights were off too. We did not know who was inside, nothing could be seen. As soon as we moved forward, the car tried to run over the bike."
He said he had pulled out the pistol to scare off the driver but alleged that Mr Tiwari tried to run him over three times.
Now, the victim's wife Kalpana Tiwari has demanded a CBI probe into the incident and questioned the role and intention of the police. The daily quoted his wife saying,  "He was shot from the front. Police are saying that he tried to flee. If he was not stopping the vehicle, you go to the RTO office and note down the number of the vehicle. Why did you have to shoot him? He has little children. Why did you kill an innocent man?"
She also wrote a letter to Uttar Pradesh Chief Minister Yogi Adityanath who said the incident was not an encounter and his government would hold a thorough probe. He said, "Prima facie those guilty have been arrested. If needed, we will send it to the CBI."
Also read: Russia puts onus on India to decide on defence deals during Putin's visit