How to Apply Income Certificate Via Online in Tamil Nadu: Complete Guide
Apply Income Certificate Online Tamil Nadu: Here's complete guide, which documents required and how to fill online form of Income Certificate in tamilnadu.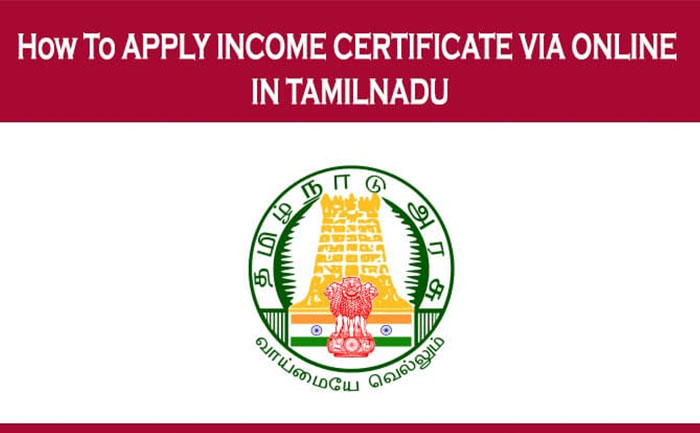 We all know how important Income Certificate is when it comes to education not only in Tamil Nadu but also across the country. In this article, we will be showing you how you can apply for Income Certificate by your own in Tamil Nadu.
Before we explain you the process of applying for Income Certificate, let's take a look at some of the basis questions.
Frequently Asked Questions (FAQ) About Income Certificate
Q. How many days it will take to get an Income certificate in TN?
A. Usually, it takes 15 working days from the date of online application.
Q. How long is an income certificate valid for?
A. There are two options when we make Income Certificate across India. One is valid for 1 year and the second one is valid for 3-years from the date of the application.
Q. Which documents are required for the income certificate in Tamilnadu?
A. There are several documents which you need to have while applying for Income Certificate in Tamil Nadu. Take a look at the list of documents.
Applicant Photo
Address Proof
TIN Number and the Trade
Details of Land Holding
Family or Smart Card
Self declaration of Applicant
Salary certificate
PAN Card
Q. How much fee we have to pay for income certificate in Tamil Nadu?
A. In order to get Income Certificate in TN, you will have to pay Rs 60 as fees.
Hope we have tried to solve your queries related to the income certificate is got clear. Now let's move on to the Main Part.
What is an income certificate and why I have to get that?
For the unversed, Income Certificate is a documents which is issued by the state government. It usually certifies people's annual income of a person or a particular family. Income certificate is mostly used for scholarships, admissions, and other education purposes.
How to apply for Income Certificate online in Tamil Nadu
If you are looking for ways to apply for Income Certificate in TN or India, you have come to the right place. Before applying for the documents, you should know that you must have a user id and CAN number in at TNeGA Website.
Here's complete guide how to create a User ID and CAN Number at TNeGA Website
How to Register E-Sevai ID in TNeGA
How To Register CAN Number in TNeGA
After successful completion, Login into the TNeGA Portal. After login, on services page Click Revenue Department Link.
On the Revenue Department page, click the Income Certificate link. It will open the instructions page. Read all the instructions carefully and proceed further. It will redirect you to the page where you have to verify your CAN number using OTP.
If you have already created your CAN details but want to edit something you will have to to click on the "Edit CAN Details" Button, otherwise proceed further using "Proceed" Button. It will open the Income Certificate Form.
The basic details of the applicant are already pre-filled with the help of CAN Details.You have to input the data for you and all of your family members those are Name, Age, Sex, Relationship to the applicant, Profession and source of Income.
If you are a student then choose the profession as "Student/Dependent" or If you are a family person depend on others choose the profession as "Household/Dependent".
Finally, its time to submit the form, it will take you to the documents page where you have to upload necessary documents.
Please read the supported file types and the size of the document carefully. You have to download the self-declaration form then sign and scan it.
Notably, the required list of documents will vary for example business person needs to upload the TIN Number document but agriculturist doesn't need to upload that. So based on the data it will ask you to upload the documents.
I hope you guys enjoyed this article. If you still have doubts, do let us know in the comment section.